Cebu is one of the most famous tourist destinations in the country. Because the Philippines is made up of over 7,000 islands, Cebu is also blessed to have several islands that are all worthy to visit for an island hopping escapade.
Some of the best islands in the Philippines is found in Cebu. You won't actually need to travel to another province near Cebu since most island hopping destinations are worth the visit. With all the white sand beaches and luxury resorts in Cebu, people would definitely come back for more. For island hopping, Cebu is highly recommended.
1) Malapascua Island
Malapascua is one of the best islands in Cebu. People come to Malapascua to relax and chill by the beach. There are several resorts offering nothing but the best for all guests. The remote island is totally amazing with its crystal clear water and powdery sand. If you are looking for a quiet and peaceful atmosphere, Malapascua is best for you, especially for couples. For island hopping, you can reach Kalanggaman Island within 45 to 60 minutes boat ride. Other activities in Malapascua include sunset watching, shark diving, snorkeling, surfing, and many more.
2) Bantayan Island
Not far from Malapascua is Bantayan Island. Sugar Beach in Santa Fe, Bantayan is the most popular beach in the island. What's more interesting in Bantayan is the newest skydiving adventure. You won't need to go to other places to tick off one of your bucket list since it is already available in Cebu. Go on an island hopping to Virgin Island and spend some time swimming, snorkeling, and playing by the beach. Another great spot to visit is Ogtong Cave located in Ogtong Resort. It is too bad that swimming inside the cave is not allowed anymore.
Situated in Oslob, Sumilon Island is a paradise to all, especially beach lovers. Many tourists who are experiencing whale shark watching would directly go to Sumilon Island for an island hopping. It only requires a quick 20-minute boat ride. When you arrive, you will be greeted with the shifting white sandbar. You may have your lunch picnic by the beach. The island has only one resort managed by Sumilon Bluewaters. If you wish to stay overnight, book for rooms ahead. Or, you may want to experience glamping.
Island hopping in Mactan Cebu is a fun experience. There are many nearby islands to fully enjoy a day of island hopping. You may want to visit Pandanon, Olango, Nalusuan, Caohagan, Sulpa, and Hilutungan Islands. These islands have more fun-filled activities to offer.
For more travel guides, please like us on Facebook page or visit us back from time to time.
If you want to write for Cebu Tours, contact us using this form.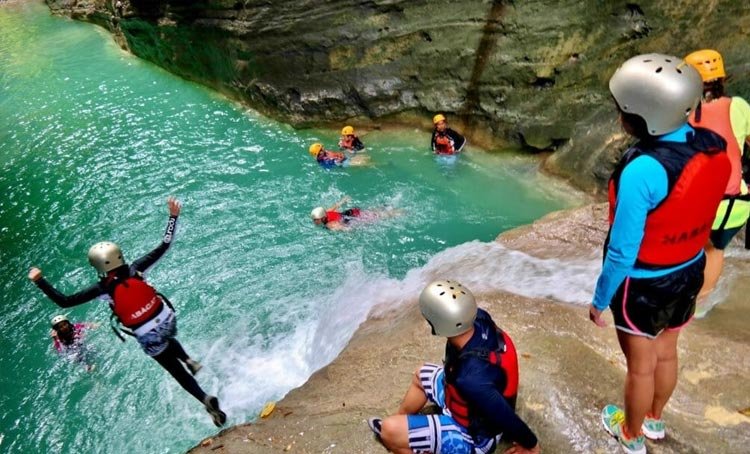 Price starts at ₱ 4400 / person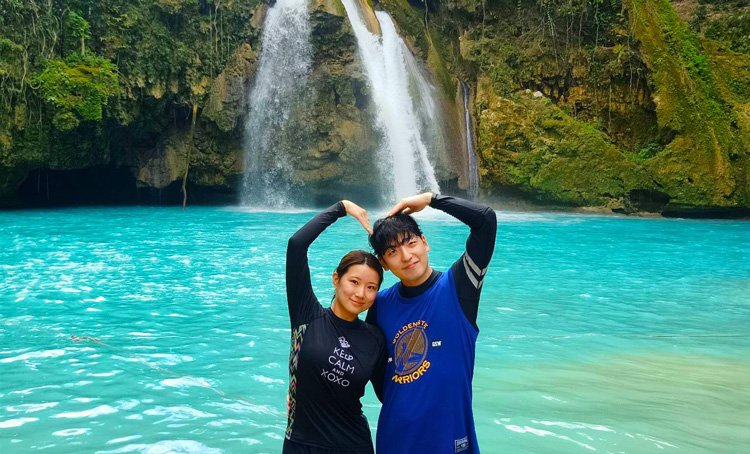 Price starts at ₱ 1300 / person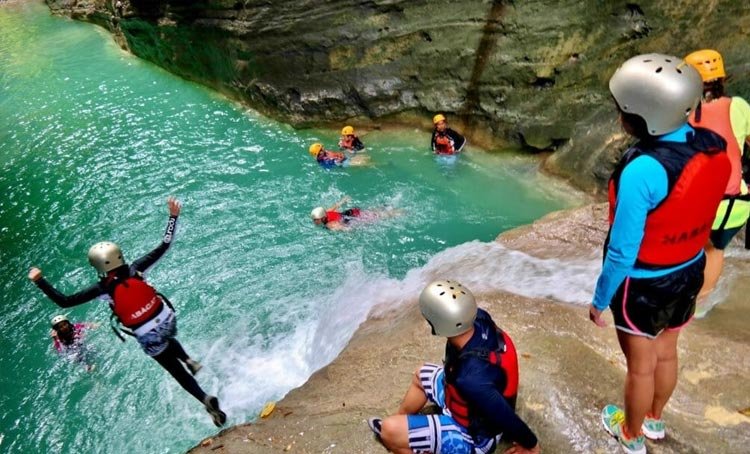 Price starts at ₱ 3500 / person