This package is offered by Cebu Tours, so you will fully enjoy your trip to the south of Cebu. Swim and snorkel with the gentle giants in Oslob and be amazed how beautiful these creatures are. After snorkeling and swimming with the whale sharks, visit the amazing water falls in Oslob, the Tumalog falls, which is just 10 minute drive from the whale shark watching area.
After Oslob, Visit Kawasan Falls in Badian, a three-stage cascading waterfall and one of the most beautiful falls in the Philippines. It is an hour drive from Oslob and you will be accompanied with our experienced driver. In Badian, you will meet the local guide and he will be with you going to Kawasan falls until you finished swimming. Enjoy the south of Cebu within one day with this very affordable package. You can also upgrade to the full course Canyoneering adventure to this package with our whale shark watching and Canyonering with Kawasan falls.
Rates and Inclusions
No of Pax
Rate per Person
Details of the Package
1
₱ 8800

Inclusions:

Private Tour (14 hours Duration)
Local Facilitator and Guide
Private Air-Conditioned Transportation – Pick up and drop off in any hotel, resort and residences (Cebu City and Mactan Island)
Native Light Breakfast
Lunch with one round of drinks (Soft drinks or bottled mineral water)
Entrance and watching fees
Boat ride and life vest
Snorkeling or Swimming Fee with the whale sharks
Cool down at Tumalog Falls
Trip to Kawasan Water Falls
Government taxes and service charge (except payment transaction service charges)

Exclusions / Add-ons:

Camera Rental (P1000 for GoPro Hero5 and up – SD Card not included) – (bring  micro SD Class 10)

2
₱ 5600
3
₱ 4800
4
₱ 3800
5
₱ 3700
6
₱ 3500
7
₱ 3400
8
₱ 3300
9
₱ 3200
10
₱ 3100
11
₱ 3000
12
₱ 2900
13 above
Contact Us
Sample Itinerary:
04:00 AM – Pick up Hotel
06:00 AM – Arrival in Oslob / Light Breakfast
06:30 AM – Whale Shark Watching / Snorkeling
07:30 AM – Cool Down at Tumalog Falls
09:00 AM – Depart Oslob
10:00 PM – Arrival in Badian, Eat lunch
11:00 AM – Go to Kawasan
03:00 PM – Prepare Going Back to Cebu Hotel
03:30 PM – Depart back to Hotel
06:00 PM – Estimated arrival in Hotel
Note: This is just an estimated time. Might changed on the tour date depending on the traffic situation and location of your hotel.
What to Expect
You will be picked up from your hotel early in the morning. Once you arrive in Oslob, you will be taken to this scenic restaurant where you will eat your light breakfast.
After your breakfast you will swim with the gentle giants in Oslob, the whale sharks, don't panic, they're harmless.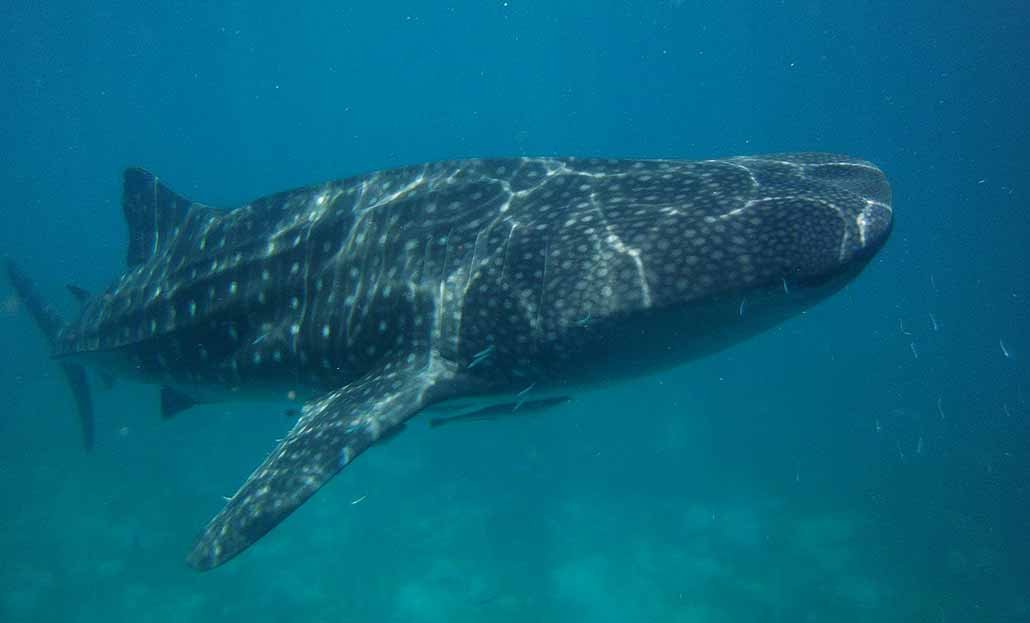 Your next stop will be in Tumalog Falls, you can swim there and take a picture. Always remember to leave nothing but footprints. Let's love the nature.
After Tumalog Falls, you will be back at the restaurant for your lunch. Right after your lunch, you will travel to Badian, where you can relax at the famous Kawasan Falls.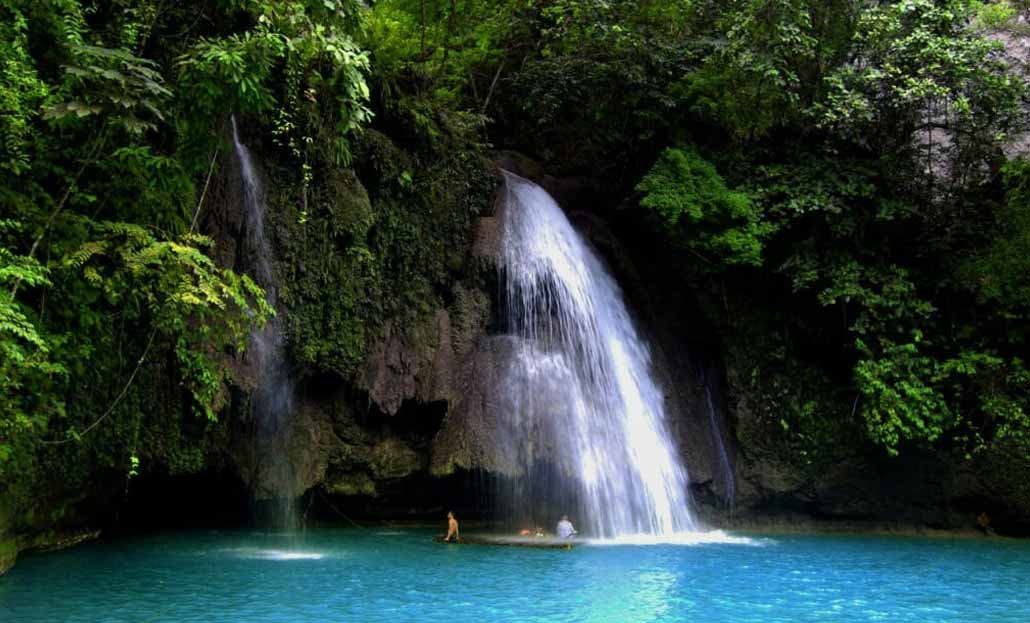 Oslob Whale Shark + Tumalog Falls + Kawasan Falls Tour
Average rating:
4 reviews
Jan 5, 2020
What a great day ! 😉
Our tour started from our Hotel in Cebu city, we have been drived about 2h30 down to Oslob to see the gentle giant we were dreaming about since the very begining of the organization of our trip.

As soon as we arrived, we met Cherryl, our tour guide. She made this tours unforgettable, taking great care of us, always smiling and making sure we had everything we need to enjoy this new experience.The meeting with the whale was awesome, we have seen them a lot of time very closely, making remembers for the rest of our life. It last a bit more than 30 minutes in the water. Then we moved to Tumalog falls, nice waterfalls with cleaning fishes. We took a lot of nice pictures. You have to take a 2 min motorcycle ride to get there, it was really fun.

Then the lunch was more than enough with a lot to eat, mainly chicken based.

Lastly, we have been to kawasan falls. We have never seen a water blue like this, pur guide helped us taking pictures ang going inside the water.

To conclude this review, i would say that we Highly recommend Cebu Tours travel agency for your Cebu Journey as they offer high qualities adventure day for a very decent price.

Thank you so much Cherryl !
Nov 19, 2019
Absolutely loved it!
We did the whale shark swimming in the morning and the Kawasan falls in the afternoon, it was the best day ever!

We had a tour guide at each of the destinations, both were amazing and very helpful explaining and guiding us step by step.

The driver was also great, it was just the 2 of us and he was helpful and easy going which made the whole trip enjoyable.

We would recommend this tour any day and if we stayed longer would have booked them again for something else.
Nov 5, 2019
Amazing Day of Adventuring
This tour was one of the best we have ever experienced (and we have been on many)! Swimming with whale sharks was such a magical experience, and I was pleasantly surprised with how well organized it was, with so many people there. Our guide Cherryl was so lovely and constantly offered to help hold our belongings so we could enjoy the moment.

The canyoneering to Kawasan Falls was one of the coolest experiences ever. We started with a gorgeous motorbike ride to the top and had the option to zipline instead of walk the beginning for 500P/ person. Take this option! It is absolutely breathtaking and quite a long zipline. Our guide Jundie (John) was THE man, and this tour wouldn't have been the same without him.

Not only was he an amazing guide, but he held onto our GoPro the entire time - taking tons of photos and videos of us, so we could really enjoy the experience and not worry about taking pictures. He kept us safe and worry free the whole time. He was the best!!!! Cannot thank him enough for his time/ service.
Mar 28, 2019
Amazing Tour
Our driver Mar picked us at our hotel in time. We went to Oslob, in a 3h ride, as we were staying in Mactan, to have a light breakfast and meet Diane, our guide, which took us to the whale sharks. We had to pay extra 500 PHP to swim with the whale sharks, which was amazing! Then we went to Tumalog falls, where we paid extra 50 PHP to have a motorcycle ride to and from the falls. You can go on foot, but I suggest you pay for the ride... 🙂 The Tumalog falls were really beautiful!

After this, we went to have lunch, which was ok. Then we had a 1h30 ride to Kawasan falls. We've walked for about 1.5km, but it is an easy walk. The falls are also amazing.

It took us about 5h to get back to Mactan. But totally worth it!!
You are almost there, please fill up this form below

0%
Compare Similar Tours & Experiences