Cebu Tours is offering a Bohol Countryside Tour Package from Cebu that will take you to the most visited tourist spots in Bohol, Philippines. The tourist destinations of this package are Blood Compact Shrine, Baclayon Church, Bohol Biggest Python, Loboc River Cruise, Tarsier Viewing, St. Peter's Ruins Church, Batuan Shiphaus, Billar Mahogany Man Made Forest, The Butterfly Garden, Chocolate Hills, and Aproniana Gift Shop. These places have scenic views which are great for taking pictures and relaxing oneself.
Note: Please include all your names, age and gender upon booking for the ferry tickets.
Rates and Inclusions
No of Pax
Rate per Person
Details of the Package
1
₱ 8900

Inclusions:

Air-conditioned Van/Car transportation
Pick up and drop off in any hotel, resort and residences (Cebu City and Mactan Island)
Round trip ferry fare – tourist class (Cebu-Tagbilaran and Tagbilaran- Cebu)
Pick up and drop off Tagbilaran Sea port
Driver as tour guide or licensed tour guide if requested (subject for availability)
Entrance Fees
Lunch at the floating restaurant
Sight Seeing Tour to Bohol's Best Scenic Spot (see itinerary below)
Taxes and service charges (except payment transaction charges)

Exclusions:

DOT Accredited Tour Guide

1-3 Persons (P2000)
4-6 Persons (P2300)
7-12 Persons (P2500)

Baclayon Church and Museum P150/person (optional)
Ferry Terminal Fees (must be paid upon entry, can't be prebooked)
Travel Insurance –  You can get from Malayan

2
₱ 5900
3
₱ 5400
4
₱ 5100
5
₱ 4900
6
₱ 4600
7
₱ 4400
8
₱ 4300
9
₱ 4200
10
₱ 4100
11
₱ 3900
12
₱ 3800
13 above
Contact Us
Sample Itinerary:
04:30am – Pick up from the Hotel
06:00am – Depart Cebu Port
08:00am – Arrival Tagbilaran Wharf / Start with the Tour
11:30am – Loboc River Cruise w/ lunch on board
12:30pm – Continue with the tour
04:00pm – Back to Tagbilaran port to Check in
04:20pm – Depart Tagbilaran port going back to Cebu
06:20pm – Estimated time of Arrival in Cebu Port
07:00pm – Estimated time of arrival in the Hotel
Note: This is just an estimated time and might be changed on the actual tour date. Pick up time will also change during peak season. Time going back to Cebu will also depend on the availability of the ferry tickets.
What to Expect
You will be picked up from your hotel lobby in Cebu by our driver and you will be taken directly to the port where you will take the ferry to Tagbilaran Bohol. The pick up time will be advised to you through email or text depending on the time of the ticket. Normally, the pick up time is 5 o'clock in the morning and you will take the 6AM ferry to Bohol. The driver will give you your ferry tickets (including the ticket going back to Cebu) which is already included in the package.
Once you are in Bohol, our driver in Bohol will meet you at the port exit with signage. If you cannot see him, you can contact him and meet him wherever you are in the port.
You will then be taken to different tourists sites in Bohol including the Loboc river cruise where you will be having your lunch.
DESTINATIONS:
Blood Compact Shrine
Baclayon Church (add-on of P50/person to enter the Museum)
Bohol Biggest Python
Loboc River Cruise
Tarsier Viewing
St. Peter's Ruins Church
Batuan Shiphaus (P50 entrance fee not included, but can take pictures outside for FREE)
Billar Mahogany Man Made Forest
The Butterfly Garden
Chocolate Hills
Aproniana Gift Shop (if time permits)
After the tour, you will then be taken back to Tagbilaran port and you will take the ferry going back to Cebu on the specified time in the ticket. If you rebooked to another time, please advice your driver in Bohol so he can relay it to the driver in Cebu who will be waiting for you in Cebu port to take you back to the hotel.
Here are some of the destinations for your Bohol Day Tour from Cebu and their brief descriptions.
Blood Compact Shrine – It is is a landmark of the first international treaty of friendship between Spaniards and Filipinos.
Baclayon Church – It is considered as one of the best preserved Jesuit-built churches in the region and one of the oldest stone churches in the Philippines.
Bohol Biggest Python – It is the Philippines' largest captive reticulated python.
Loboc River Cruise – It is one of the widely popular tourist attractions in Bohol with its cruise or the floating restaurant that starts from the Loboc town until it reaches the Busay Falls.
Tarsier Viewing – Bohol Tarsiers (Tarsius Syrichta) measures 4 to 5 inches and is considered as the world's smallest primate.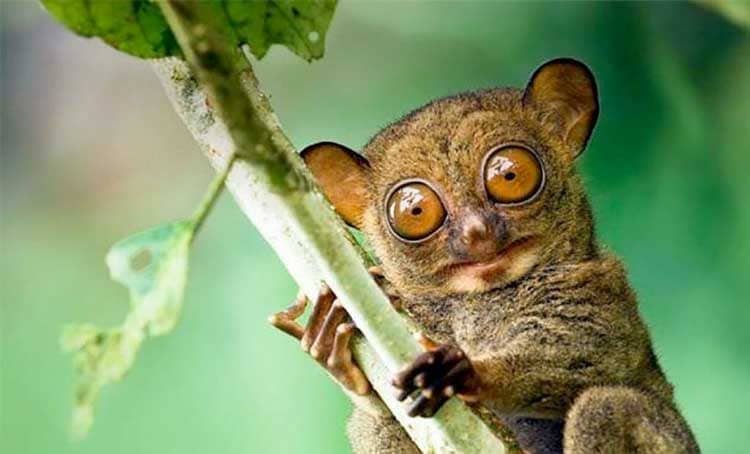 St. Peter's Ruins Church – It is a historic church that contains a lot of interesting treasures such as decorative stone carvings and friezes on the exterior walls, a relief of St. Ignatius in polychrome stucco intriguingly hidden behind the main altar, seven ancient retablos from both the Jesuit and Recollect periods, and etc.
Batuan Shiphaus (P50 entrance fee not included, but can take pictures outside for FREE) – It is uniquely shaped like a shipping vessel and this house is owned by Capt. Gaudencio Dumapias, a native of Batuan who became a successful mariner.
Billar Mahogany Man Made Forest – It is a man-made mahogany forest stretching in a two-kilometer stretch of densely planted Mahogany trees located in the border of Loboc and Bilar towns.
The Butterfly Garden – It is is owned by Simply Butterflies Conservation Center,  Bohol's first butterfly livelihood breeding program aiming to protect the butterfly population through breeding and releasing and plant research.
Chocolate Hills – These are more than 1,268 cone-shaped hills – a very strange geological formation that has baffled a lot of geologists. The hills are spread over an area of 50 square kilometers or more and vary in size from 30 meters to 120 meters in height.
 Aproniana Gift Shop – It is considered as "Bohol's ultimate souvenir destination" which sells almost anything you want so you can remember the memories you spent in Bohol.
You are almost there, please fill up this form below

0%
Compare Similar Tours & Experiences