Swim and snorkel with the whale sharks in Oslob and enjoy a scenic 2-3 hours drive from Cebu City or Mactan island which accompanied by our experienced driver which is accredited by Department of Tourism. The whale shark watching activity in Oslob is a must and you should never miss to do when are in Cebu. After the whale shark experience, our package includes climbing up to the amazing Tumalog water falls which just 10 minute drive from the whale shark area in Oslob. There are a lot of tourist spots in Oslob that you can include in your trip if you got a lot of time. You can try our Oslob package which includes a visit to the beautiful Sumilon sandbar.
Rates and Inclusions
No of Pax
Rate per Person
Details of the Package
1
₱ 7100

Inclusive: 

Private Tour (10 hours Duration, excess hours are chargeable)
Private Transportation – Pick up and drop off in any hotel, resort and residences (Cebu City and Mactan Island)
DOT Trained Local Guide
Light breakfast
Lunch with soft drinks or water
Snorkeling or Swimming Fee with the whale sharks
Boat ride and life vest
Tumalog Falls, entrance fee included
Government taxes and fees

Exclusions / Add-ons:

Camera Rental (P1000 for GoPro Hero5 and up – SD Card not included) – (bring micro SD Class 10)
Simala Side trip

1-3 Persons (P600)
4-6 Persons (P700)
7-12 Persons (P800)

2
₱ 4100
3
₱ 3100
4
₱ 2800
5
₱ 2500
6
₱ 2200
7
₱ 2200
8
₱ 2000
9
₱ 1900
10
₱ 1900
11
₱ 1800
12
₱ 1700
13 above
Contact Us
Sample Itinerary:
04:00 AM – Pick up from the hotel
06:30 AM – Light Breakfast in Oslob
07:30 AM – Swimming or Snorkeling with the Whale Sharks
08:30 AM – Cool Down at Tumalog Falls (You can ride a motorbike for additional P50 per person)
10:00 AM – Lunch with One Round of soft drinks
11:00 AM – Prepare to go back to the City
02:00 PM – Arrival in the Hotel
Note: This is just an estimated time. Pick up time will also change during peak season.
What to Expect
You will be taking breakfast and lunch which are included in the package few minutes away from the whale shark watching area.
Right after the breakfast, you will now swim with the whale sharks which is the first activity for the day and then cool down at the Tumalog Falls.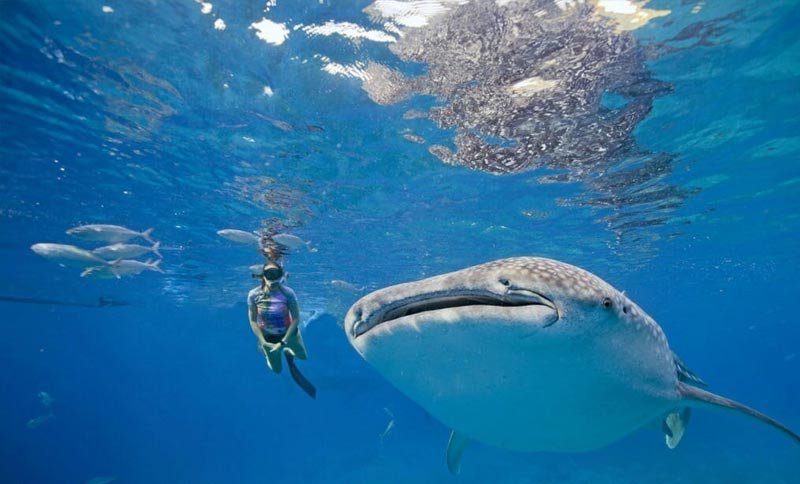 Next, when you are done in Tumalog Falls, you will be taken back to the restaurant where you will be having your lunch. Right after your lunch, you will go back to the city or to your hotel. Most of our guests who booked for Whale shark watching and Tumalog falls, will add another tour destination since it will be very early to go back to the city. Here are your few options.
You are almost there, please fill up this form below

0%
Compare Similar Tours & Experiences