Get up, dress up, and show up to your next escapade in Cebu. So, what are you expecting to experience in Cebu? For sure, you'd love the powdery sand beaches and fun adventures waiting ahead for you. Explore Cebu while discovering yourself fearlessly in any thrilling activity.
Because Cebu has lots to offer, you may want to start going down south at Oslob for the whale shark watching. Oslob is 2-3 hours drive away from the city. Depart early to avoid getting stuck in traffic on your way. Remember, whale shark watching is only available in the morning because it is the feeding time for the gentle giants.
Upon arriving at the whale shark watching area, you will have a brief orientation regarding the rules and regulations on doing the activity. All are required to get their life vests on. Those who will be swimming with the whale sharks are required to be good swimmers and additional cost will be collected. For non-swimmers, you may watch the whale sharks from the motorboat. Don't forget your underwater cameras. The whole activity last only for 30 minutes to 1 hour.
Going onto the next destination for about 5-10 minutes drive, you will then reach Tumalog Falls. From the drop off point, you need to ride a motorcycle (habal-habal) to reach the falls. The journey towards the falls is all natural. You can see nature's beauty with all the green plants and trees that are soothing to the eyes. Once there, you can cool down and enjoy the enchanting falls.
After dipping in the cool waters of Tumalog Falls, head onto the majestic Kawasan Falls in Badian. Going to Badian takes about an hour drive so, while on the road, you can take a look of the beautiful Southern Cebu. The mountains, beach, trees, native houses, and more. While here, you will get to reflect on life's simple joys. It is also your chance to stay disconnected online and enjoy the view of Cebu's provinces.
When reaching Badian, you will be dropped off at the starting point and walk around 20 minutes towards Kawasan Falls. The three-level falls is one of Cebu's best kept secret. On your way, you can hear the birds chirping, flowing waters, and rustling of the leaves from trees. Most visitors settle at the second falls. There are cottages where you can relax and eat. If you want a closer encounter with the falls, you can rent a raft and the guide will take you there.
This ultimate tour is all worth the tiring feet and aching body. For sure, you won't even notice these while you are on the trip. You can book the Oslob whale shark and Kawasan falls day tour package here.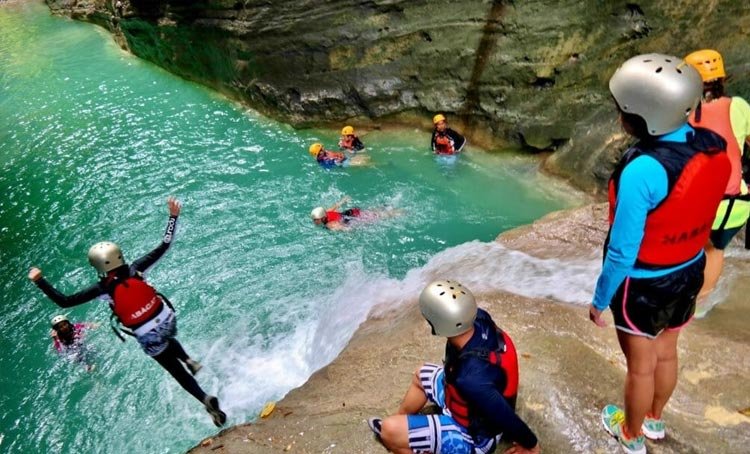 Price starts at ₱ 4400 / person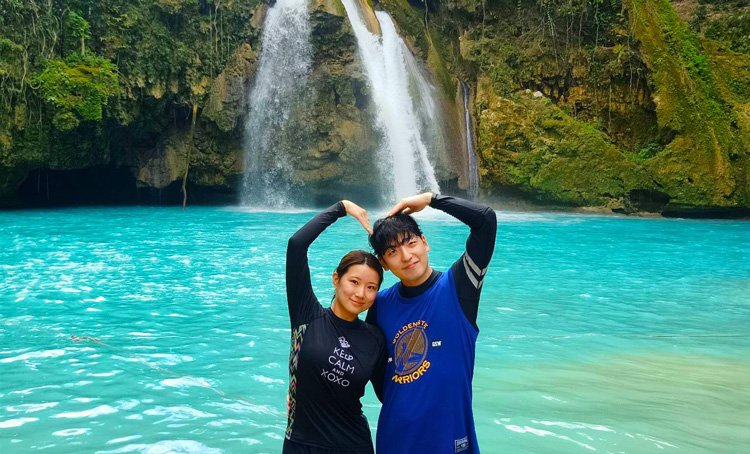 Price starts at ₱ 1300 / person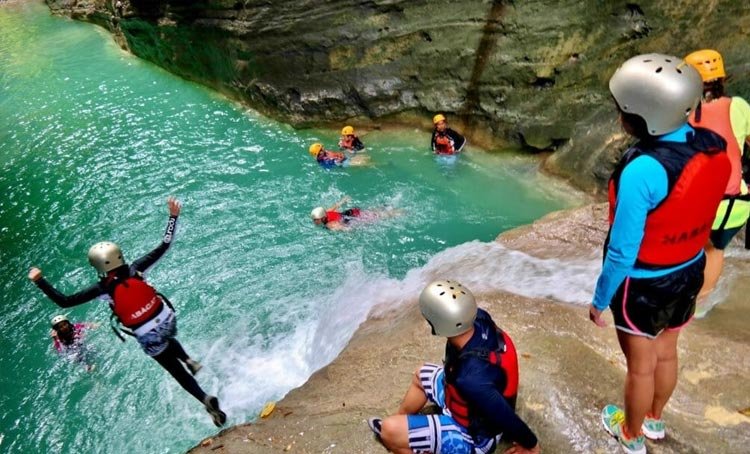 Price starts at ₱ 3500 / person