Cebu is considered to be one of the precious gems in the Philippines. This is evidently true because of its white sand beaches and majestic diving spots. This coming summer 2023, visit these beaches below:
1. Bantayan Island
Bantayan is considered as the most visited island in Cebu. You can now visit this island with our complete Bantayan Tour package which includes hotel accommodation and transportation. This is the best island to visit this coming summer 2023. 
2. Tingko Alcoy
Easy to navigate and mesmerizing, Tingko Beach captivates the heart of many people because of its perfect white sand beach. What's more exciting here is that it is definitely cheap for such a magnificent relaxing beach atmosphere.
3. Lambug Beach
The long shoreline is simply fascinating while walking on the sands. You will definitely enjoy the white sand beach that gives you a simple beach relaxation. During low tide, the beach turns into a seashell hunting area. Kids would certainly love this encounter with some sea creatures. You may also drop by Kawasan Falls and be amazed by its natural beauty.
One of the most visited beach by Cebuanos that has already witnessed many special moments among friends and family. This is one famous beach destination for team buildings to strengthen the bond among members. You may bring or rent tents for resting during the night. For divers, Pescador Island is a must visit to truly uncover what lies under the sea.
5. Malapascua Island
One of the most famous diving island destinations, Malapascua is in great pride of possessing a beautiful life underwater. Amazing corals, colorful fishes, and various other sea animals are found in perfect spots. Resorts offer scuba diving lessons at a reasonable price.
6. Camotes Island
This is an island of perfection! Tour the island during day time. The fine white sand beach at Santiago bay in Camotes is certainly one-of-a-kind. At Buho Rock, you can dive at their cliffs. Also, the Timubo Cave offers a brilliant natural cave formation. You can even take a swim here! Lake Danao includes activities such as boating and kayaking around the lake. Kids would absolutely love it.
Located in Oslob, Sumilon is an extravagant island resort that caters to tourists for a superb escapade. It has an infinity pool that gives you a perfect view of the island of Dumaguete. Oslob is famous for its Whale Shark watching (Butanding) experience. You can choose to just watch in the small boat or really swim with them up close. After this, you can proceed for an island hopping in Sumilon. The white sand bar is undeniably beautiful.
8. Hidden Beach Resort 
You can never go wrong with the precious natural beach in Aloguinsan. It is described as an untouched beach that only a few has discovered. Lots of coconut trees let you get in touch with nature. Take a dip here after your Boho River Cruise experience. Truly, an eco-adventure!
Just half an hour travel away from Mactan, Nalusuan gives an ultimate vacation for you. Aqua activities include scuba diving, Jet Ski, banana boat ride, kayak, and many more. This is the best place for snorkeling due to its rich marine sanctuary.
10. Dalaguete Beach Park
Dalaguete Beach Park is Located within the boundary of Argao and Dalaguete, the beach park been giving tourists and locals alike, the perfect relaxation in a sea view. Those coconut trees and cottages give an aura of a peaceful vacation.
11. Sayaw Beach, Barili
When traveling down southwest of Cebu, you can never miss Sayaw Beach in Barili. With its noticeably white sand and captivating beach, this is truly worth the trip. The caves and rock formations are truly mesmerizing! Further, you may visit the gorgeous Mantayupan Falls located nearby for a more fun adventure.
12. San Remigio Beach Club
With Cebu's longest shoreline, you will truly enjoy San Remigio Beach Club. Three hours away from the city, the beach will definitely take your breath away. Dig in to its charming beaches and feel at home in its beautiful cottages. It is a nice place for any occasion such as team buildings, family outings or just day-tour trips.
Connect with us now and take the trip of your lifetime. We can bring you to these beautiful resorts and beaches anytime you want. If you need a car with driver when you visit these beaches, just contact us for the rates.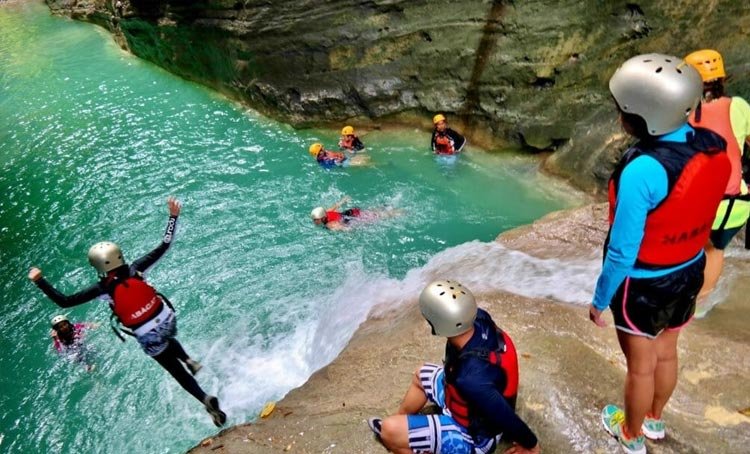 Price starts at ₱ 4400 / person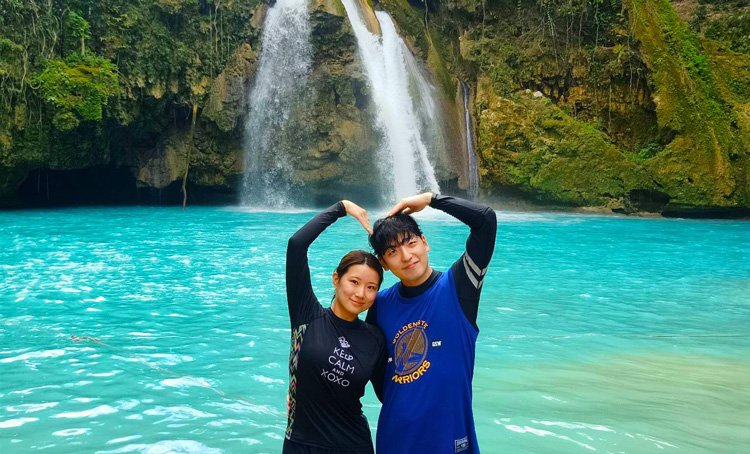 Price starts at ₱ 1300 / person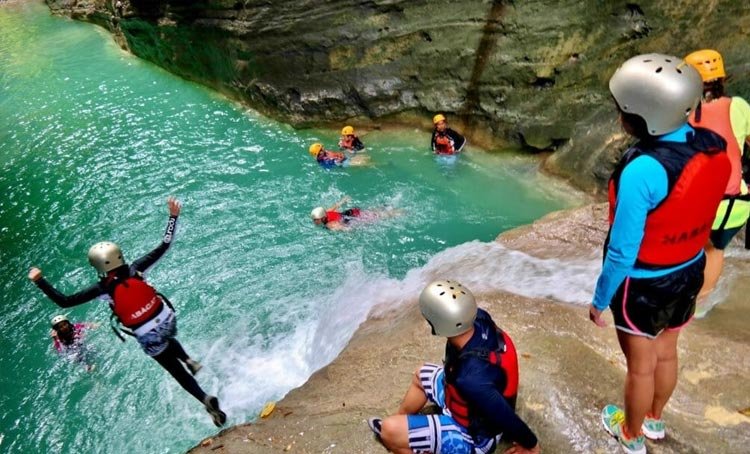 Price starts at ₱ 3500 / person