Nestled in the heart of the Philippines, Cebu is a captivating island province that beckons travelers with its diverse landscapes, rich history, and vibrant culture. From pristine white-sand beaches to historical landmarks and vibrant festivals, Cebu offers a myriad of tourist spots that cater to every traveler's taste. Let's embark on a virtual tour to explore some of the must-visit destinations in this enchanting province.
Magellan's Cross and Basilica Minore del Santo Niño:
Start your journey through Cebu's rich history at Magellan's Cross, located in Cebu City. Planted by Portuguese explorer Ferdinand Magellan in 1521, this historical landmark symbolizes the introduction of Christianity to the Philippines. Just a stone's throw away is the Basilica Minore del Santo Niño, the oldest Roman Catholic church in the country. Pilgrims and tourists alike flock to this site to pay homage to the Holy Child, whose image is enshrined in the basilica.
Fort San Pedro:
A short stroll from Magellan's Cross leads to Fort San Pedro, a military defense structure dating back to the Spanish colonial era. The fort's triangular shape and well-preserved walls offer a glimpse into Cebu's strategic past. Today, it serves as a museum, providing visitors with insights into the province's history and the Spanish influence on Filipino culture.
Taoist Temple:
Perched atop the Beverly Hills Subdivision in Cebu City, the Taoist Temple is a captivating structure that mirrors the architecture of traditional Chinese temples. Open to visitors of all faiths, the temple offers a serene escape with stunning panoramic views of the city and the Mactan Channel. The intricate details of the temple, along with the peaceful atmosphere, make it a must-visit destination.
For nature enthusiasts, a trip to Kawasan Falls in Badian is a must. This three-tiered waterfall system is renowned for its turquoise blue waters surrounded by lush greenery. Adventurous souls can engage in activities like canyoneering and cliff jumping, while others can relax by the water and savor the natural beauty of the surroundings.
Head south to Oslob for a unique and thrilling experience – swimming with whale sharks. Oslob has gained international acclaim for its whale shark watching tours, allowing visitors to get up close and personal with these gentle giants. The local government has implemented strict guidelines to ensure the safety and well-being of both the whale sharks and tourists.
Dive into the vibrant underwater world of Moalboal, a haven for divers and snorkelers. Pescador Island, located just off the coast, boasts a kaleidoscope of marine life, including colorful coral reefs and an array of fish species. The sardine run, where millions of sardines move in unison, is a spectacle that attracts underwater enthusiasts from around the world.
For those seeking sun, sea, and sand, Bantayan Island is a paradise waiting to be explored. With its powdery white-sand beaches and crystal-clear waters, it's an ideal destination for relaxation and water activities. The laid-back atmosphere and friendly locals add to the island's charm, making it a favorite among beach lovers.
Sinulog Festival:
If your visit coincides with January, don't miss the Sinulog Festival, one of the most celebrated festivals in the Philippines. Held in honor of the Santo Niño, the festival features vibrant street parades, cultural performances, and a grand procession that draws millions of devotees and tourists alike. It's a lively and colorful celebration that showcases the deep-rooted religious and cultural traditions of Cebu.
Cebu's tourist spots offer a diverse range of experiences, from cultural immersion to adrenaline-pumping adventures. Whether you're fascinated by history, captivated by nature, or simply seeking a relaxing beach retreat, Cebu has something for everyone. So, pack your bags and get ready to explore the enchanting wonders of Cebu – a destination that promises to leave a lasting imprint on your travel memories.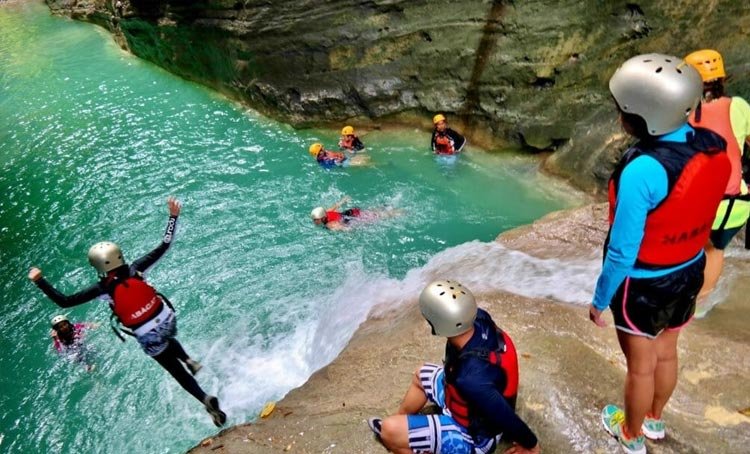 Price starts at ₱ 4400 / person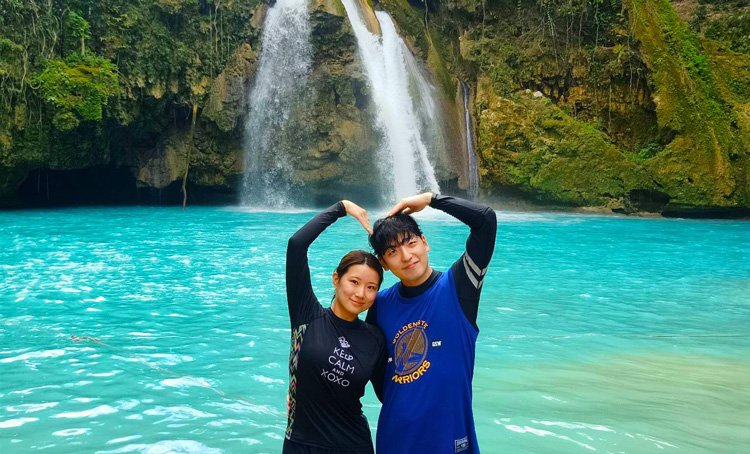 Price starts at ₱ 1300 / person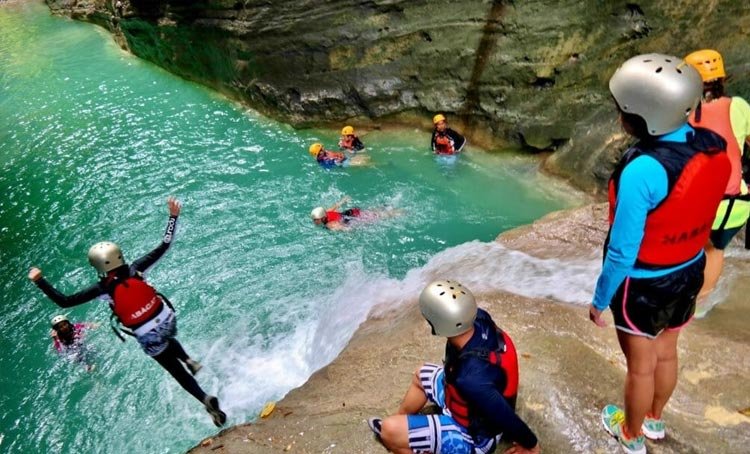 Price starts at ₱ 3500 / person