Nestled on the picturesque island of Cebu in the Philippines, Badian offers an adventure experience like no other with its world-famous canyoneering activity. Canyoneering in Badian is an exhilarating journey through the heart of nature's masterpiece, where visitors get to witness the incredible beauty of rock formations, lush jungles, and pristine waterfalls. This adrenaline-pumping activity has gained popularity over the years for its unique blend of exploration, excitement, and awe-inspiring scenery.
The adventure typically begins at the entrance to the Kanlaob River, where participants don helmets, life vests, and sturdy footwear. Then, the real adventure begins as you embark on a journey downstream, traversing a network of rocky cliffs, pools, and crystal-clear streams. Along the way, you'll encounter a series of natural water slides, hidden caves, and serene pools, making it a fun and challenging experience for adventure enthusiasts.
One of the highlights of canyoneering in Badian is the world-famous Kawasan Falls. This three-tiered waterfall, with its turquoise waters and lush surroundings, offers a refreshing and dramatic backdrop for a break and some great photo opportunities. Swinging on rope swings, jumping from cliffs, and swimming in the clear pools are just a few of the thrilling activities you can enjoy here.
Canyoneering in Badian is not only about adventure; it's also a lesson in conservation and respect for nature. Local guides are usually trained to ensure the safety of participants and to educate them about the fragile ecosystem of the area. Visitors are encouraged to leave no trace and preserve the natural beauty of this pristine environment.
For those seeking an unforgettable and adrenaline-fueled journey through nature's wonders, canyoneering in Badian is an experience that promises to leave an indelible mark. It's a perfect combination of adventure, natural beauty, and the opportunity to connect with the outdoors in a unique and thrilling way.
So, if you're an adventure seeker and a nature enthusiast, put canyoneering in Badian at the top of your bucket list, and prepare for an unforgettable journey through the breathtaking canyons and waterfalls of this beautiful region in the Philippines.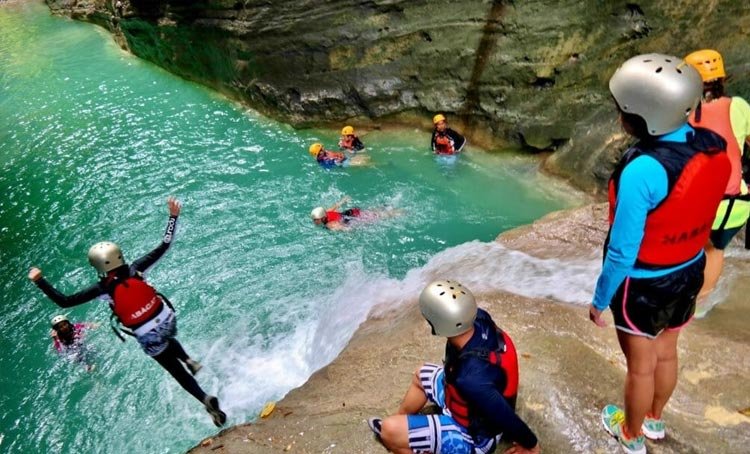 Price starts at ₱ 4400 / person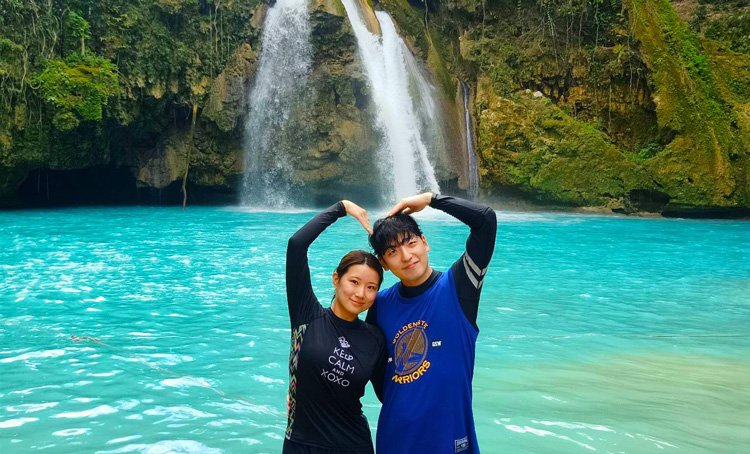 Price starts at ₱ 1300 / person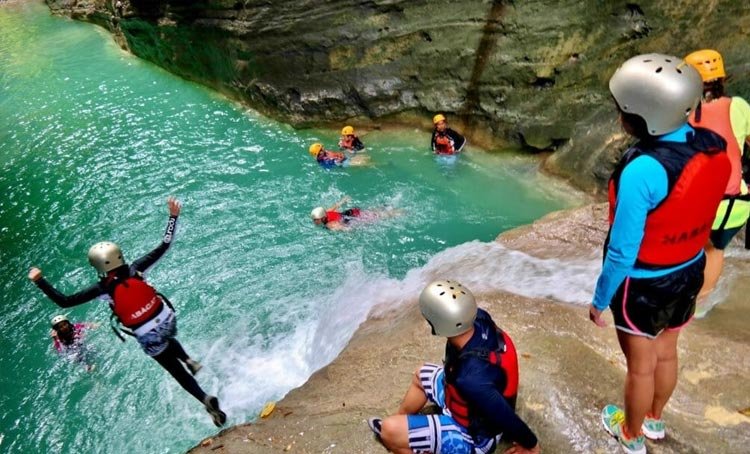 Price starts at ₱ 3500 / person