Southern Cebu
has lots of activities for your vacation. Each town has its own natural attractions that would entertain the visitors. Over the years, the unfamiliar places are becoming known to more people. Tourism has also began to boost, with the help of local government and its people. Also, access to easy transportation is one major concern to travellers. Since the growth of tourists in Cebu, tour packages are also available for your convenience. Locals are helpful so, ask around in case you need anything.
Simala Shrine, Sibonga
From Cebu City, you may first drop by at Simala Shrine at light some of the special colored candles from the Church. Each color represents your petition or you may just light the regular candles. Devotees line up to get to Miraculous Mama Mary's statue and ask for prayers. The vast area of the Shrine has been made possible through donations from people visiting the place. It can be likened to magnanimous European cathedrals.
The whale sharks, locally known as "butanding", are located in Oslob, especially in the morning during their feeding time  by the local fishermen. Because of this activity, tourists get a chance to witness the gentle giants up close. You may even swim with them and take your photos underwater. This is a really cool experience for all visitors in Cebu. For more adventure, go to Tumalog Falls and Sumilon Island, too.
The multi-level falls have attracted tourists because of its naturally clear waters and magical falls. From starting point, you need to hike your way to the falls for about 20 minutes. Through your journey, you can clearly hear the flowing water from the rivers, and the chirping birds. As observed, cleanliness should be maintained at all times. Once you reach the second level, you can settle in one of the cottages and eat. Or, if you can't resist anymore,  you may even jump immediately to the water.
If you have the desire to go diving, Pescador Island is perfect. The island is a 30-minute boat ride from Moalboal. Upon reaching the island, you may begin snorkeling or diving, following the regular protocol of not harming the marine reef. Pescador is one of the destinations where you can experience sardine run. If you are lucky enough, you may also encounter whale sharks and dolphins around the island. The island is indeed a well-preserved marine life.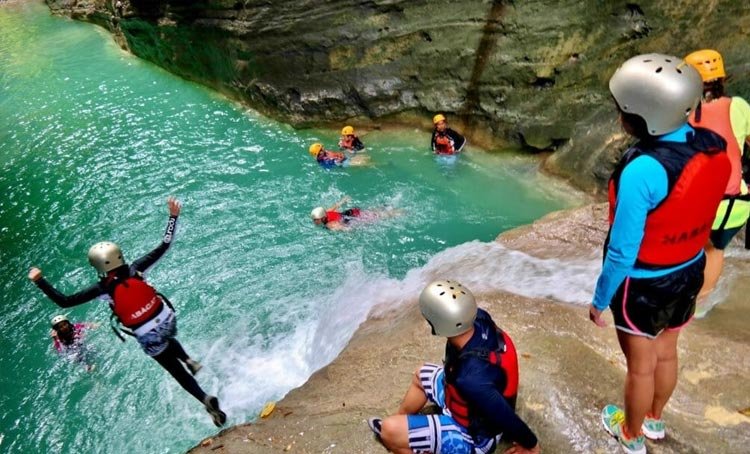 Price starts at ₱ 4400 / person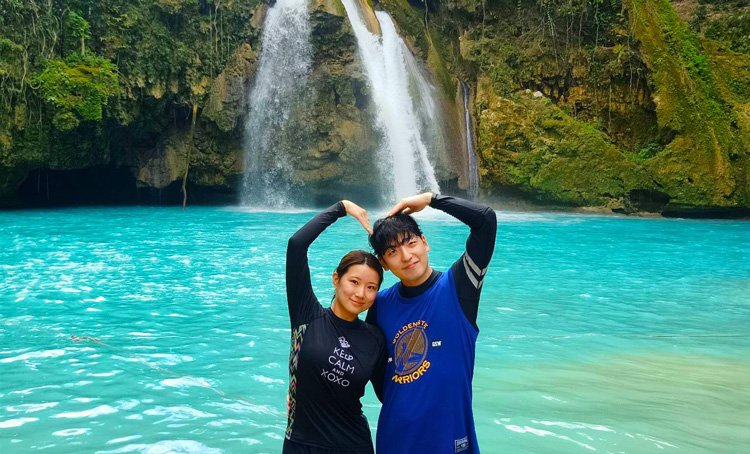 Price starts at ₱ 1300 / person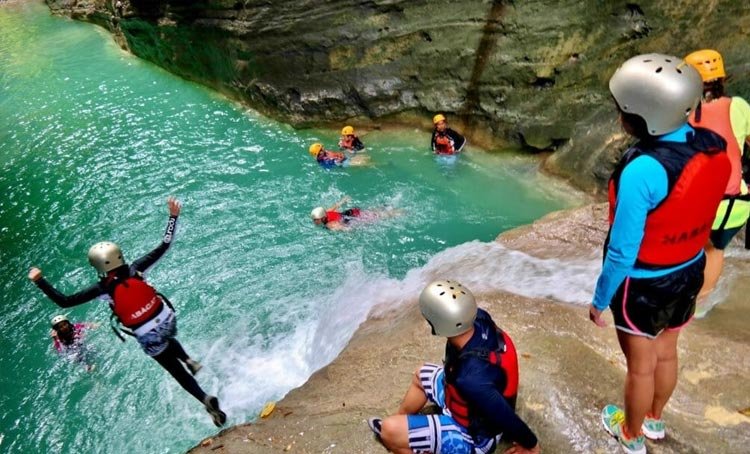 Price starts at ₱ 3500 / person