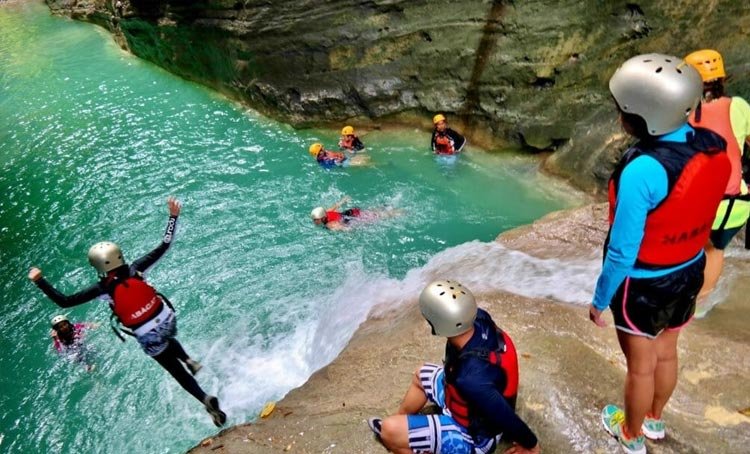 Canyoning or Canyoneering is today's trendiest outdoor adventure that young adults love to try. For the past few years, it has gained popularity as the experience test your ability in walking, climbing, jumping, rappelling and swimming. Badian is typically the best place for this fun-filled activity.
Prior to deciding in availing this trip, make sure that you are physically fit to surpass all the activities. Because once you are there, there is already no turning back as the way is only forward. Moreover, you need not worry yet just enjoy all the fun during your time for the adventure.
Cebu Tours is offering a Canyoning + Kawasan Falls experience. It is highly recommended to use a guided tour for this adventure. Do not attempt to do in on your own. Guides should be present in every activity as they are also monitoring the safety and security of the visitors.
It is better that you avail of the package and as the saying goes, the more the merrier. It is always a great idea to travel with friends who are ready for some adventure. Not to mention, enthusiastic and courageous friends are always a good companion.
Here are some things you need for the canyoning adventure:
long sleeved rash guard or some light and comfortable clothing plus arm guards
aqua leggings
canyoneering shoes or cross-fit training shoes or aqua shoes
dry bags to store your valuable devices
waterproof camera
bottled water and snacks
Things to Remember at the Canyon in Badian
For beginners, it is advisable to go on the downstream activity as its trail is easier and less exhausting. This starts at Kanlaob Alegria and exits at Kawasan Falls, Badian. Canyoneering involve jumping off waterfalls and swimming in with the fresh cool water plus the magnificent beauty of nature. If you are not afraid of jumping a fifteen foot waterfalls then you should take the Alegria-Badian canyoneering. Additionally, long treks, swimming and climbing awaits you while on your journey.
This post ends with some tips for your extreme Canyoneering adventure:
Follow what your guides instruct. Always!
Wear helmet, life vest, and trekking shoes properly. Safety first!
Start early around 8am so that you can reach your destination by lunch time.
Drink water prior to the activity.
Trash should be kept in your dry bags, the same with your gadgets.
Assure that you are comfortable with what you are wearing from the helmet down to your shoes.
Be careful on each step. Slippery when wet!
So, what are you waiting for? Book the Canyoneering package now! Only here in Cebu Tours.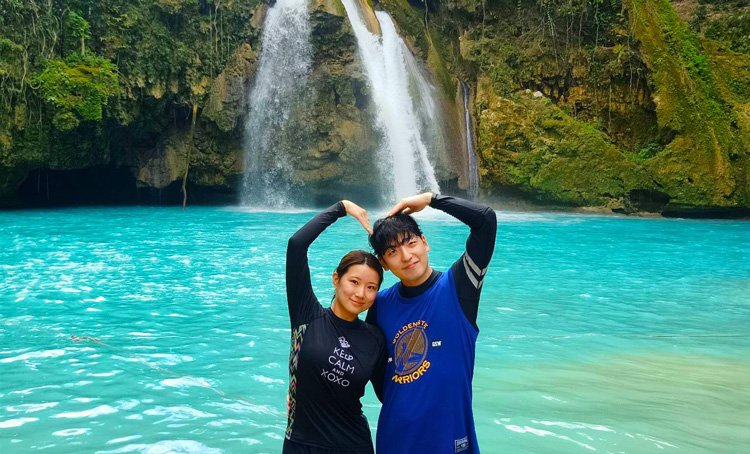 Price starts at ₱ 1300 / person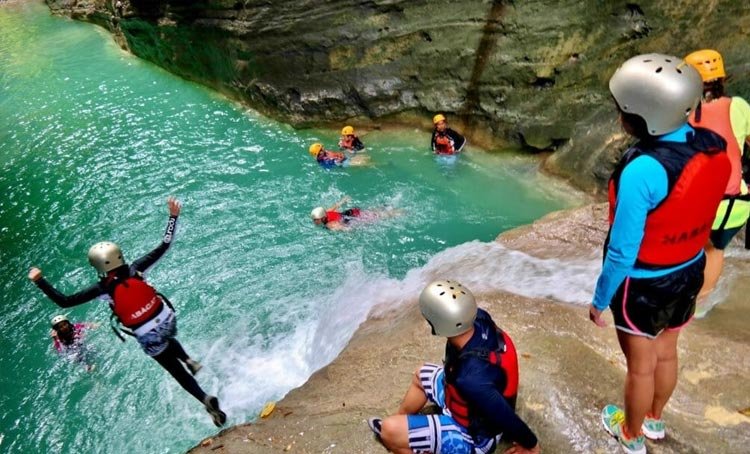 Price starts at ₱ 2500 / person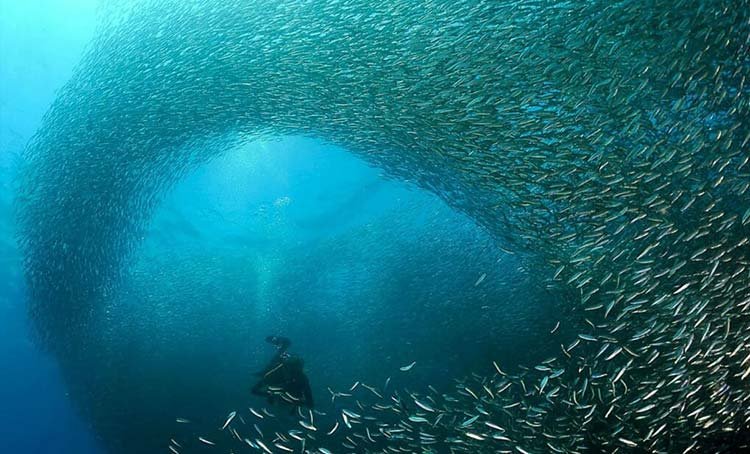 Price starts at ₱ 1250 / person