Top Things To Do In Cebu City
In this article, you will learn what are thing top things that you can do when you are having a vacation in Cebu, specifically in the city.
Explore Mactan Island
If you love adventure, then you will definitely enjoy exploring Mactan Island. This island is located just off the coast of Cebu and is home to some of the country's most beautiful beaches and fish sanctuaries. You can also visit the famous Mactan Shrine near the area where you can see the statue of the first Filipino hero, Datu Lapu-Lapu.
Visit the Basilica Minore del Santo Niño de Cebu
There are plenty of other attractions in Cebu too including some of the oldest churches in the country. One of them is the Basilica Minore Del Santo Niño de Cebu. This church was built by the Spanish colonizers in 1605 and is considered as one of the oldest churches in the country. Another attraction is the Cebu Provincial Capitol building. It was designed by architect Juan Nakpil and was completed in 1892. Another thing that you should not miss to visit in Cebu City if you like history is the Yap-SanDiego Ancestral House.
See the sunrise from the mountains of Cebu City
If you want to see the sunrise or the city skyline and relax to a colder part of the city, visiting TOPs of Cebu and Temple of Leah which are located in Busay, is one the thing that you can do. There are lots of transportation options going there early morning. You can even hire a car rental with driver going there.
If you also love nature, going to Sirao Garden is also an option. This is a very known flower farm in the upper part of the city which also considered as a Little Amsterdam.
You can also try to book our Twin City Tour with Uphill package where you will be able to see the places mentioned above.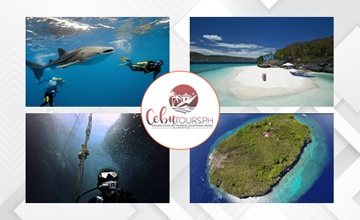 Price starts at ₱ 2850 / person
Price starts at ₱ 2800 / person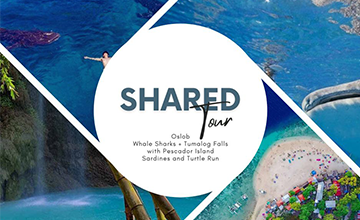 Price starts at ₱ 3400 / person