Single? Taken? It's complicated? Everyone has the right to celebrate Valentines' day. Love month officially started and it is a big of a deal especially people in social network always posting stuffs related to the 14th of February which makes it harder to forget. Valentines' Day doesn't always mean you need to spend the day with your partner but you can also bond with your family or catch up with your friends.
If you're still confused on what to do on that day, here are the things you may want to do with your loved ones:
1) Visit a church
Basilica Minore del Sto. Nino is the famous church in the city because it is rich in culture and it is where the patron saint of Cebu is located. There are respective churches or chapels in each barangay that is accessible to you.
Someone told me that this is the first "to-do" during the Valentines' because you must be thankful that you are spending the special day with someone you love and care about. Since it is also Saturday, you can attend the anticipated mass or light a candle. You can also visit religious sites just like Magellan's cross or the Simala Shrine.
2) Adrenaline rush
People who are have extreme habits take this opportunity to visit the nearest adventure park. If you wish to spend the day in the city, the Rainforest Park is open for all. It offers a variety of entertainment, leisure, even educational activities suited for all ages.
You can also hike up a mountain since Cebu has a wide range of mountain or peaks that will surely tire your legs out. Osmeña Peak is the famous one which is located in Dalaguete. Mt. Kan Irag in Busay or the Mt. Manunggal in Balamban can also ease up your adrenaline. There are more other mountains that you can climb.
3) Indulge in food
What's a date without food? Everywhere we go, there are restaurants and diners that offer a variety of specialty may it be Filipino, Mexican, Korean, American and the like, not to mention the countless fast food chains around the city. In each province in Cebu, there are also delicacies you may not want to miss. Cebu is known for the dried mangoes, Argao for the tasty Torta sa Argao, and Danao for its kasahos.
4) Appreciate God's creation
Everywhere you go, you can always appreciate the beauty of nature and, where is the best place for that? You need to be with nature itself.
Since the Valentines' day is in the weekend, you can actually hit the beach and sleep under the stars. Tingko Beach in Alcoy or Basdaku Beach in Moalboal offers the same white beach sand and the crystal blue water.
You can also visit SRP Baywalk or TOPS Skyline Garden where you can sit down and relax while absorbing the majestic view the place got to offer.
5) Check something off your bucket list
A bucket list is a list of everything you want to accomplish within a period of time. If you don't have a bucket list, don't worry about it. It just simply means you do something you wanted to do for a long time.
Go snorkeling in Malapascua Island or watch the whale sharks in Oslob, your choice since it is your day to spend with. There are a lot of activities you can actually do during the Valentines' day, don't limit yourself with just the typical dinner date. You can go island hopping or go to a spa and have a massage.
Of course, these are just suggestions and certainly you know the person you'll be going with so make it fun and memorable at the same time.
If you want to visit us a place and want to rent a car in Cebu, you can contact us using the form below.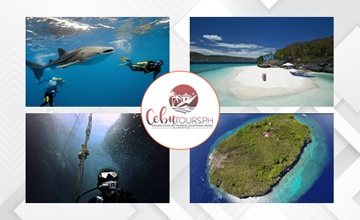 Price starts at ₱ 2850 / person
Price starts at ₱ 2800 / person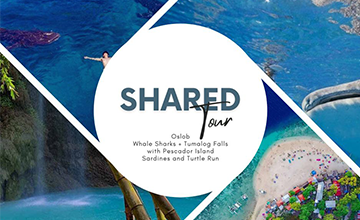 Price starts at ₱ 3400 / person