Cebu is once again celebrating the feast of the Holy Child Jesus, Senior Santo Nino. Sinulog is celebrated every third Sunday of January. During this time, it is expected that Cebu will be very busy with numerous entertaining, religious, cultural, and traditional activities. Sinulog Festival is one of the grandest festivals in the Philippines. The Grand Parade is the highlight of the activity and street dancing is the main attraction. Lovely dancers, colorful costumes, endless parties, and happy Cebuanos and tourists make the festival livelier.
If you are celebrating Sinulog, take the time to read these reminders:
1. DO: Wear comfortable clothing and footwear.
The weather is now so unpredictable. Wear light-colored or loose-fitting tops and pair it with your lovely shorts. Sneakers, rubber shoes, or flat shoes should be worn.
DONT: Avoid wearing jeans and dark-colored clothes since it tends to absorb heat that could lead you to sweat a lot.
Never wear your high heels during Sinulog because it could make your feet sore as the activity involves a lot of walking by moving from one place to another. Avoid slippers because anyone can easily stomp on your feet.
2. DO: Hydrate yourself by drinking water.
It is best that you bring along a drinking water with you wherever you go. Yes, you can buy on the streets but, you never know when you need one. Plus, prices might soar high because you know, "Sinulog rate".
DON'T: Never drink too much alcohol.
What is a street party without beer? Just remember, drink moderately and simply enjoy the day with your friends. Drink and celebrate but, know your limitations.
3. DO: Bring friends and secure a meeting place in case you get lost.
Make sure that you and your friends go together in groups. Or better yet, do the buddy system. For those bringing their children, let them wear an ID, in case they get lost.
DON'T: Avoid bringing valuables, especially gadgets.
Leave unnecessary things at home and bring only what you need such as cash (small amount), phone, water, snacks, umbrella, and handkerchief/hand towel.
4. DO: Wear vibrant accessories.
Aside from wearing your Sinulog shirt, accessorize with necklaces, headdress, or earrings. Just don't overdo it.
DON'T: Never wear expensive jewelry.
The streets would be full of people and we can't tell when pickpockets are going to attack. During this time, make sure not to flaunt your costly accessories because it can be eye-catching to thieves.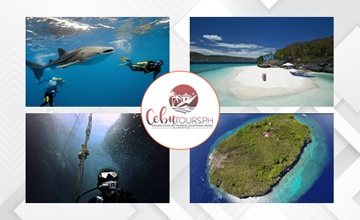 Price starts at ₱ 2850 / person
Price starts at ₱ 2800 / person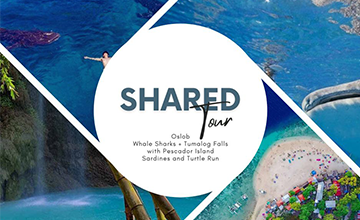 Price starts at ₱ 3400 / person