Are you feeling stressed out from work or school lately? Do you want to feel relaxed come weekend? Fret not, in just 3 hours drive away from the city, you will be greeted with your much needed beach therapy. Head on to Badian and check out these spots:
1) Lambug Beach
Nothing gets more enchanting than swimming at the newly uncovered white sand Lambug beach that captivates the heart of every traveler. Enjoy fish feeding in the vast area of the sea and explore other underwater creatures. An expert diver must feel the entire need of diving at Sunken Island.
2) Zaragosa Fish Sanctuary
Filled with various coral reefs and sea animals, this marine sanctuary has drawn the attention of many visitors. With strict protection by the local government in Badian, in partnership with few non-governmental organizations, the sanctuary remains free from the hands of illegal fishermen to keep the ecosystem safe.
3) Dive Sites
Coral Garden is the primary snorkeling site perfect for travelers. Want to try night diving? Feel free to ask for Badian Wall and Fisherman's Cave Dive Spots. Both have strong currents but, fishes, barracudas, turtles, etc can still be seen around. Explore Garden Eels and witness eels nudging their heads out from the sand. Sawang Dive Spot is the safest diving site for training to beginners in large groups.
4) Matutinao River
Canyoneering, an outdoor activity involving hiking, jumping, rappelling, swimming, and scrambling. Sounds fun? Try the new adrenaline pumping adventure! Warning! This activity can get you really exhausted.
Kawasan Nature Park marks the entrance of Kabokalan Spring and Kawasan Falls. Hike your way towards the 3 level waterfalls. Tourists mostly settle at the second falls. Rent a bamboo raft for a closer encounter with the falls. Cottages and rooms are available at a reasonable price.
6) Kansanto Spring
If you are up for a new nature trip other than the beach, check out Kansanto Spring. This small cold spring is fascinating as the water flows down the stream.
Contact us now by sending us an email at [email protected] or you can call us at +63 917 – 323 – 8965 and avail our car rental services and we will take you there!
We will appreciate if you can share this post to your friends because we believe sharing is caring. 🙂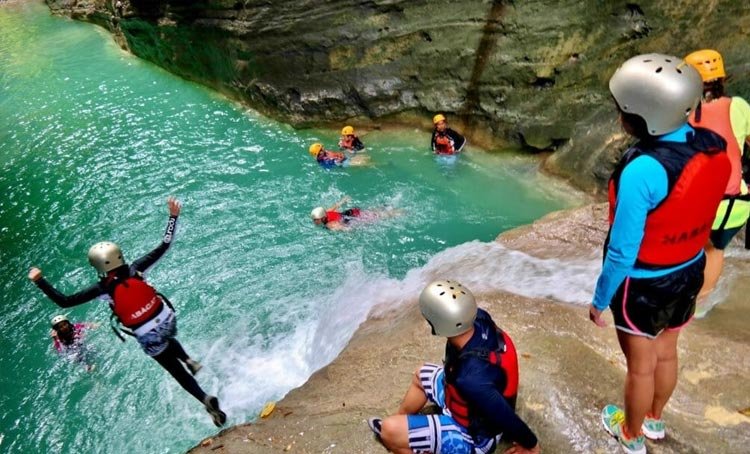 Price starts at ₱ 4400 / person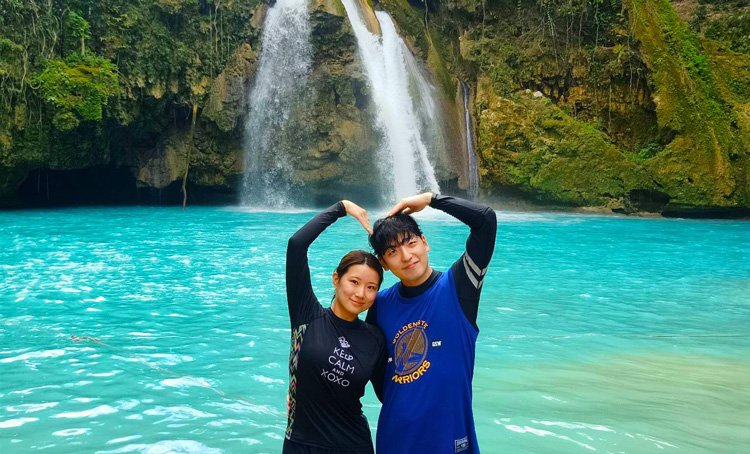 Price starts at ₱ 1300 / person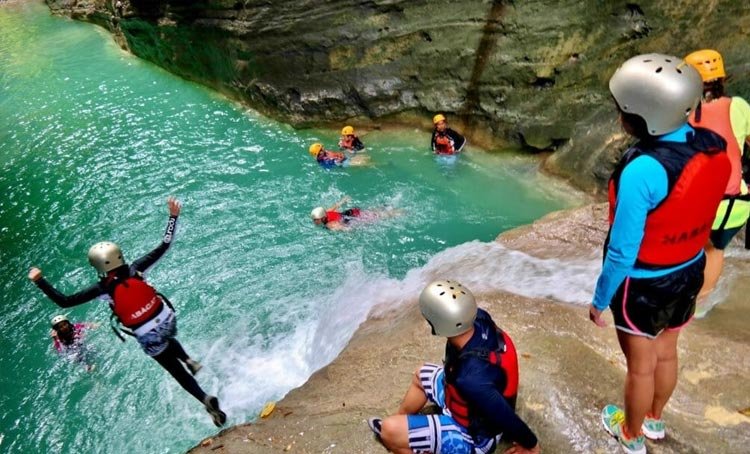 Price starts at ₱ 3500 / person