Cebu is naturally rich in tourist attractions, especially with beaches and waterfalls. What makes travelers come back to Cebu is the fact that they cannot tour all of these attractions during the time allotted when they Cebu. Most, if not all, visit Cebu for a week to a month. If you are an adventure seeker, Cebu can give it to you. Now chasing waterfalls is a new trend for travellers in Cebu. Many waterfalls, unknown before, are now uncovered and ready to be explored.
Kawasan Falls, Badian
Of course, all Cebuanos know the pride that Kawasan Falls bring to the other parts of the world. Often, Kawasan Falls is included in the list of the most beautiful falls, not only in the country but globally. Over the years, influx of tourists going the falls has greatly increased. From dropoff point, trek for 20 minutes to get to the falls. The clear water make Kawasan one of the most visited waterfalls in Cebu. Cottages and rooms are available for those who wish to stay overnight.
Tumalog Falls, Oslob
Going to the Tumalog falls requires a motorcycle ride for about 5 minutes because of the rough road. Take advantage of the journey and have a glimpse of the plants and trees along the way. The umbrella-like waterfalls of Tumalog brings about the tranquility the place has to offer. The view of the falls itself is already heavenly. Swim along with your friends and share some good laughs. If you have more time, go on an island hopping in Sumilon Island or experience whale shark watching.
Dao Waterfalls, Samboan
This adventure allows you more time for trekking prior to reaching the falls. It takes 30 minutes to an hour hike to reach the reach the falls. The way is not as easy as you think as you are walking under the heat of the sun. You will need to cross rivers and streams and get up close with green bushes. After this tiring activity,  swim at the falls to cool off. There are no changing cubicles so, wear something lightweight and bring blanket or something to cover while changing clothes.
Inambakan Falls, Ginatilan
After a 10-minute walk from jump-off point, you can reach the 100 feet high waterfalls. You definitely can't resist swimming when you see the clear water in front of you. Ginatilan is somehow far from Cebu City so, travelers often skip the place. If you don't like the crowd, you can visit Inambakan Falls.
Mantayupan Falls, Barili
If you arrive early in the morning, you may have the entire area by yourself. The first falls is at 14 meters high while the other is at 98 meters. Plunge into the cool water with your friends. Guests may eat and rest at the cottages. Drop by Molave Milk Station for some ice cream and Sayaw Beach for a sunset view.
If you need to rent a car to visit Inambakan Falls and Mantayupan falls, you can give us a call at 09458072950 or 032 5173894. You can also send us an email at [email protected]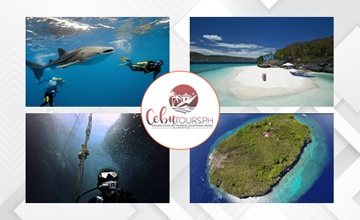 Price starts at ₱ 2850 / person
Price starts at ₱ 2800 / person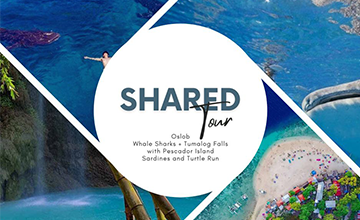 Price starts at ₱ 3400 / person