Tourism industry in Cebu has always been stable due to continuous outpouring of visitors from different places, international or local, traveling to Cebu for a vacation. Cebu has a lot to offer not only in the city but, also in its provinces. From beaches to mountains, Cebu never fails tourists to experience thrilling adventures.
1. Pandanon Island
Head to a beach in Mactan as a starting point for your island hopping. Your boat and guide would be willing to wait for you in a specific place. From there, you will ride the boat going to Pandanon Island. Travel time is about an hour so, enjoy the view while on the way. Some boat rentals offer a complete package with food and drinks for convenience. You will then be greeted by the white sandbar of Pandanon upon arrival. Entrance is at Php150 and cottages range from Php250-2000, depending on number of people.
2. Olango Island
You may want to consider Olango Island as your last destination during your island and spend the night here. Talima Beach Resort offers great accommodation and facilities. On the next day, explore the island and visit the bird sanctuary famous for sighting migrating birds. Ask around for a bike rental to get around the island.
3. Nalusuan Island
Do you want to experience island picnic? You may do so here at Nalusuan Island. This is also a perfect place for snorkeling since it has a well-preserved marine sanctuary. Kids may also do fish feeding as a fun activity. For side trip, tour around Gilutungan Island and Caohagan Island.
4. Pescador Island in Moalboal
If you are spending your vacation in Moalboal, do not miss the opportunity for an island hopping in Pescador Island. The island is often visited by scuba divers because of its rich marine sanctuary. Heard of Sardine Run? You may witness it here in Pescador. Experience turtle and dolphin watching in the waters of Pescador. Snorkeling is a must activity when visiting the fish sanctuary.
5. Sumilon Island in Oslob
Down south in Oslob, whale shark watching has attracted number of visitors since it started. The gentle giants are being fed by local fishermen in the morning and tourists are given the chance to be part of it. After this activity, most people continue the fun by going on an island hopping to Sumilon Island. It takes about 15-30 minutes boat ride to reach the island. You will know you are near when you get a glimpse of the white sand bar. The magnificent view is totally amazing.
You can visit these islands with our island hopping package in Mactan, Pescador island hopping, or our whale shark watching package with Sumilon island. For reservations and prices, you can send us an email at [email protected] or call us at 0917 323 8965.
Price starts at ₱ 2400 / person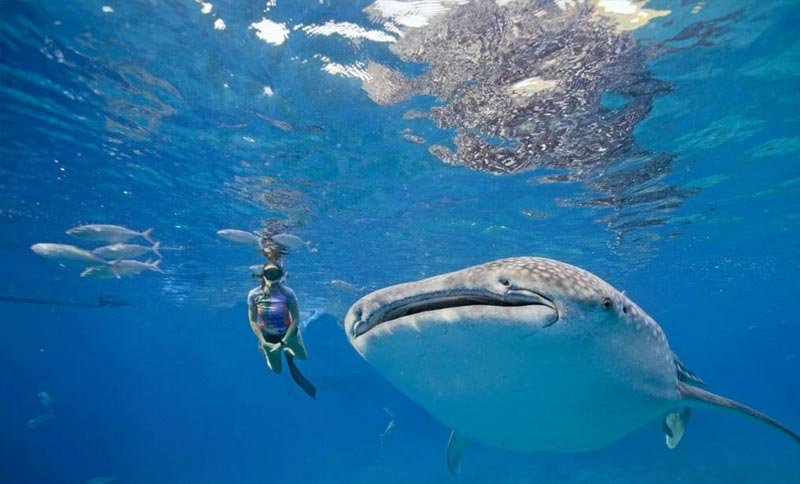 Price starts at ₱ 2200 / person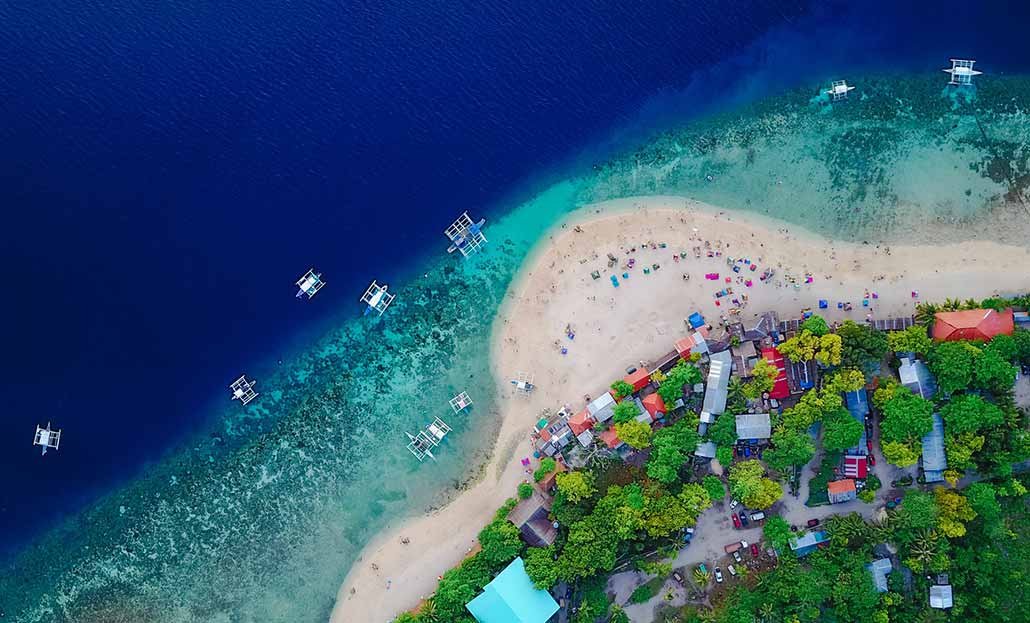 Price starts at ₱ 2900 / person