Cebu continues to boost its tourism industry every single year. While most foreign travelers opt for Boracay or Palawan, it cannot be denied that there are still numerous tourists who spend even just a few days in Cebu. This is because of the warmth of Cebuanos that is irreplaceable.
Of course, it is a must that you get to learn the culture and tradition of Cebuanos. With a whole day tour of the two major cities in Cebu, you will definitely come back for more. Start your day by paying respect to Senior Sto. Niño. Just few steps away from the Church stands Magellan's Cross, a symbol of Christianity. Then, head on to Fort San Pedro, a military defense structure. Relive history at Museo Sugbo, Heritage of Cebu Monument, and Yap-Sandiego Ancestral House. Visit Taoist Temple or Temple of Leah and witness a panoramic view of the city. During the night, you may head to Tops for a wonderful city lights view.
Travel to the southern part of Cebu in Oslob town and experience whale shark adventure. Get ready to meet the whale sharks and swim right next to them. Carry your waterproof cameras and take snapshots underwater. After swimming with the gentle giants, you may proceed to the nearby Tumalog Falls for a cool down before heading to Badian. Once you arrive in Badian, eat lunch (the best part of the day). Never engage in Canyoneering without eating as the activity can actually drain your energy for series of walking, climbing, swimming and jumping. The activity is estimated to last for 4 hours. Canyoneering would end at Kawasan Falls and you may spend the night in the rented rooms.
Because everyone loves adventure, you will find it in Pescador, an island close to Moalboal. The island is heaven for scuba divers as the marine park is well taken care of. If you enjoy snorkeling, you can witness rich marine life underwater. For scuba divers, you may get to experience Sardines Run wherein millions of sardines cuddle up and move around. If you get the chance to swim with sea turtles and watch dolphins swim by, you're lucky enough as they are weather dependent. Once the activity is finished, you can relax at the white sand beaches in Moalboal, the town before Badian. Or, you may choose to leave early and go back to the city.
More options of our 3 days 2 nights package on this link.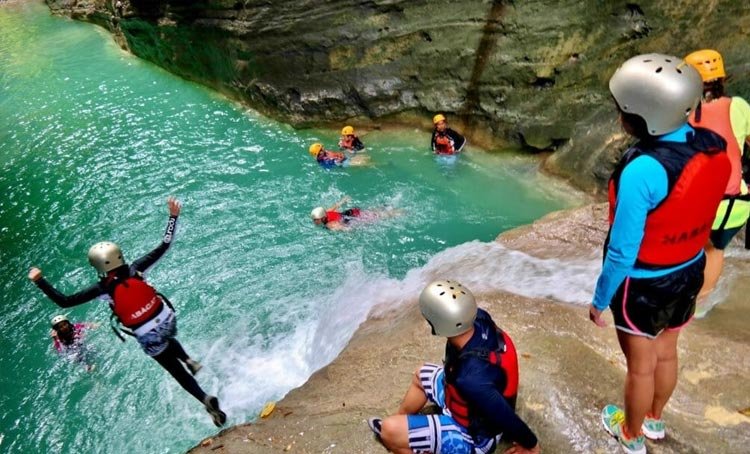 Price starts at ₱ 4400 / person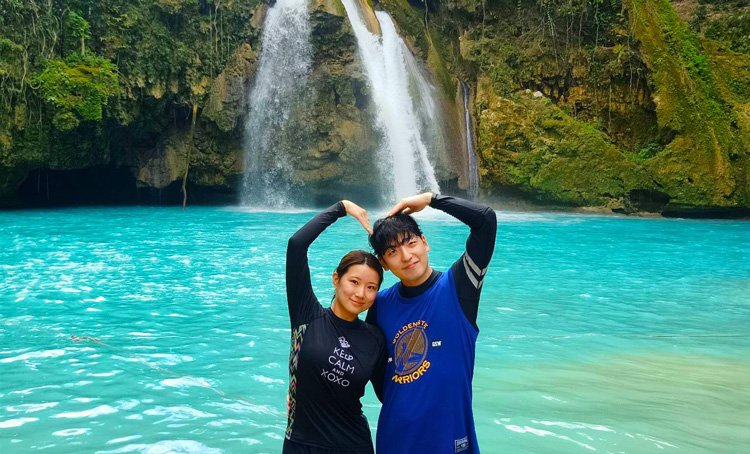 Price starts at ₱ 1300 / person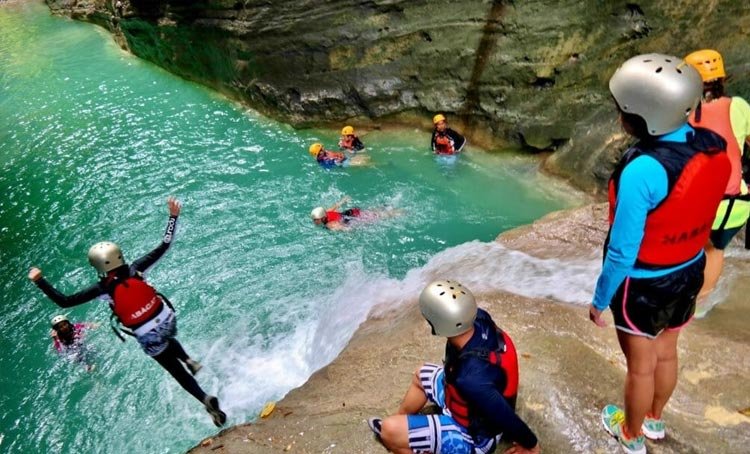 Price starts at ₱ 3500 / person