July 12, 2020 – The local government unit of Moalboal just announced today on their Facebook post, that the municipality is now reopening the tour activities. The island hopping to Pescador island is now possible. New guidelines and health protocols have been set. This is after the Provincial Governor Gwen Garcia signed an Executive order (EO 20-A) last July 9, 2020 encouraging tourism-related activities to reopen and revive the economy that was lost due to the pandemic of coronavirus.
Here are some of the activities you can do in Moalboal:
Pescador island hopping – this is an activity that you should not miss. You just need to rent a boat or book a package from us. You will be able to see the beautiful corals in the island.
Sardine run – another activity in the municipality that you should not miss where you get the chance to swim with thousands of sardines in the area. You can do this after you visit Pescador island.
Turtle Chasing – just like Apo island in Negros, Moalboal is also known for the turtles which can be seen near their coast. Our package includes this activity.
Dolphin watching – if you are lucky enough, you will be able to see dolphins in the area. They are weather dependent. Most of the time, they will show up on your way to the Pescador island.
Swimming at Basdaku White Sand Beach – "basdaku" derives from the two Cebuano word "bas" which means sand & "daku" which means "big". You will be amazed of how big this white sand beach is. The best time to visit is during sunny days (specially Summer season) where you can relax at the beach under the heat of the sun.
We just always wanted to remind the public to be safe when doing tour activities. Always follow health protocols and guidelines as mandated by the Department of Health (DOH), such as always wearing of mask, keep physical distancing and regularly washing of hands.
Make sure to follow our Facebook page for more updates. We will also let you know once the Oslob whale sharks will reopen.
If you want to visit Moalboal, you can book our package here.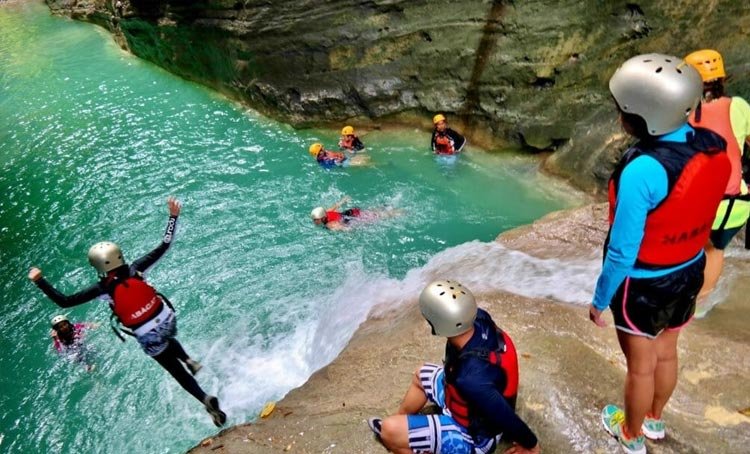 Price starts at ₱ 4400 / person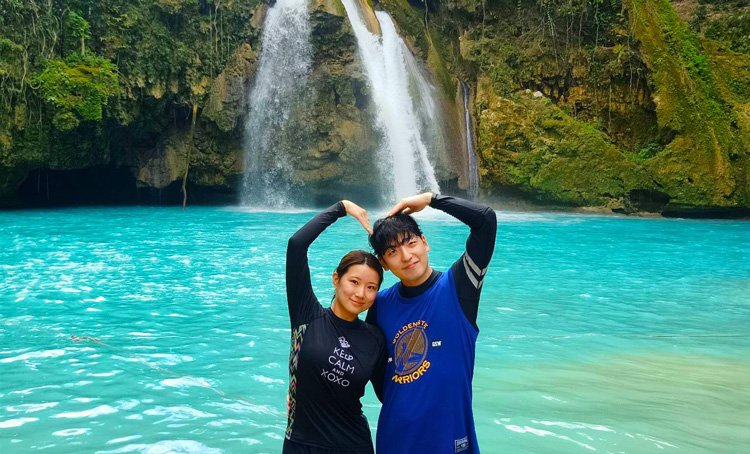 Price starts at ₱ 1300 / person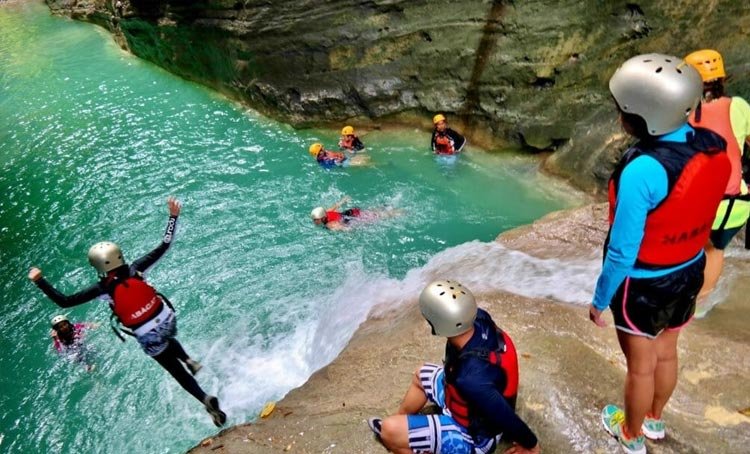 Price starts at ₱ 3500 / person