Look around, people are still wearing masks, Covid-19 is still here, but this cannot stop us to have fun and visit some of the great places in Cebu. We need time to relax and enjoy life even pandemic is still around us. So here are the best tour packages in Cebu that you can get right now.
This sounds tiring but it is now. Those 3 destinations are in Oslob, Cebu which is 125 kilometers from the city center. The good thing is that they are very close to each other. So, it's like staying in one town in a day.
Now you are asking yourself, how can I get there. Our package includes pick up and drop off from city center to any destination depending on the tour that you have booked. All you need to do is to book the tour package from our website and our driver can go to your hotel or even residence to pick you up.
This Oslob whale shark watching with Tumalog falls and Sumilon sandbar is the best-selling package for the past few months. Why? This is not so tiring and can be enjoyed with any ages from kids to seniors. While Covid-19 is here, you might want to visit places that are not so crowded. Luckily, Oslob is not that so crowded yet for now. So, this is the best time to book the package.
Another package that you can book right now, and you can enjoy is the Pescador island hopping in Moalboal with Canyoneering activity in Badian which includes a visit to the sardine run and chasing turtles. This is a package that is great for adventurous people like you. Canyoneering activity are for adults who are really fit to do the activity. Pregnant women, people with heart problems or those are afraid of heights are not recommended to do the said activity.
Just like the first package, if you are staying in Mactan hotels, or Mandaue, or in Cebu City, it won't be a problem. Our driver can pick up from any hotels or residences within the city for this package. Most of the time, the pickup time is set to be 5 in the morning. This is the best time to start so you will not be late in the evening when you go back to the city. And this is for you to avoid traffic jam in going to Moalboal in the morning.
So, if you are the type of a person that is adventurous and not afraid of heights and love to swim with the sea creatures, then this Pescador Island hopping with Canyoneering activity, which ends in Kawasan falls, is perfect for you. Book it now while price is low.
This package is different from the 2 packages mentioned above. This package can start at 7am or 8am in the morning because this activity will not require you to travel that far. This activity or tour will just be in Mactan. Did you know that Mactan has more small islands? Yes, correct, you read it right? Now, let's hop to these islands with our Mactan Island hopping package. If you are just in the city center, or any hotels and residences in Cebu City, Mandaue or Lapu-Lapu City, our driver can pick you up by a private car and then we will drop you off in the port where the boat for the island hopping will be waiting.
What makes our island hopping different from the others?
First is the cost. We won't charge you more than the fun that you are going to enjoy. In Filipino term, it is called "sulit". We want to make sure that you will enjoy every peso that you are paying for the tour.
Second is the meals. Yes, our package includes lunch meals which you can enjoy while in the island. Our foods include shrimps, chicken & pork barbeque, rice, and fruits with one round of drink per person. This package is advisable and highly recommended during summer as the waves are not that big and you will really enjoy the islands under the heat of the sun.
Do you want to tour in Cebu without getting wet? When you hear the word Cebu, all you can think is the clear water of the sea, white sand beaches, etc. But do you know that we at Cebu Tours is offering a day tour package without getting wet. This is the Twin City Tour with uphill destinations. It is called "Twin City" because you will be visiting places both in Cebu City & Lapu-Lapu City. If you love history, then this package is for you. Uphill destinations include Temple of Leah, Cebu TOPS, and the famous Sirao Garden where you can take pictures in a garden as others referred to Little Amsterdam.
The good thing about our package is that you will be travelling privately in a car with our driver, and you also have the option to add an accredited tourist tour guide from Department of Tourism who will help you better understand the history of Cebu.
Since we are done traveling in the South of Cebu and the city tour, let us altogether travel to the North of Cebu. Let us visit Bantayan Island with our overnight package. What makes our package unique is that all are being arranged for you before the tour date. We recommend booking this package at least 5 days before the first day tour so we can secure the room for you. Yes, you read it right, this package includes one night stay in a resort in Bantayan Island. There are lots of things that you can do in Bantayan, this includes but not limited to, Virgin Island hopping, visit the oldest church in Cebu, visit their market for dried fish, the German ruins, the famous Camp Sawi mangroves and many more.
Once you booked the tour, we will send you a confirmation email and on the day of the tour, our driver will pick you up from your hotel. You will then be dropped in Hagnaya port to take the RORO going to Sta Fe. Our local tour guide will be waiting at Sta Fe port to help you check-in at the hotel, and you will be doing the tour with him. As we have said, everything is already arranged, and the tours will be divided on 2 days depending on the weather.
So, those are the best tour packages that we are offering that you can book right now while pandemic isn't totally over yet.
We can assure you of a quality service which you can also read our reviews in TripAdvisor, Facebook and even in Google.
What are the requirements in visiting Cebu?
If you are just traveling from any provinces in the Philippines, then there is no need for you to present a swab result or any medical certificate to enter Cebu City or Cebu Province. In addition, there is no need for you to be quarantined anymore. However, let us be vigilant and make sure to always follow health protocols wherever we go. Not just in Cebu, but any parts of the world.
We can't wait to see you here in Cebu. Ciao!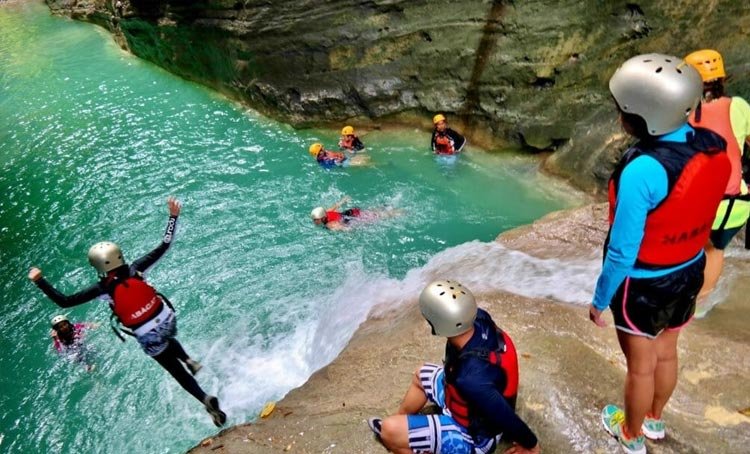 Price starts at ₱ 4400 / person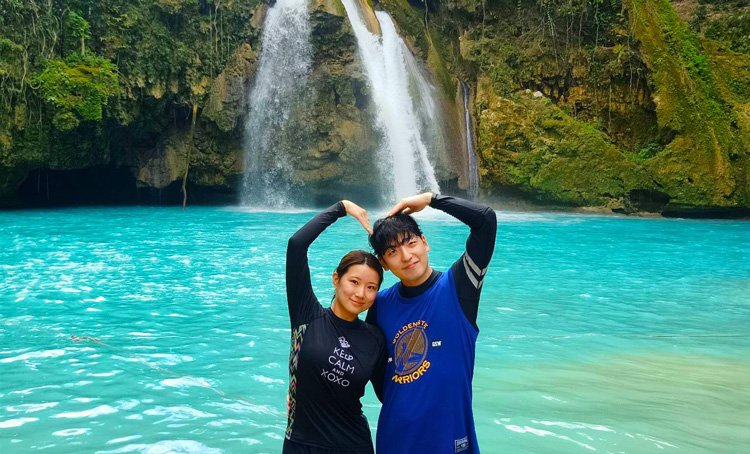 Price starts at ₱ 1300 / person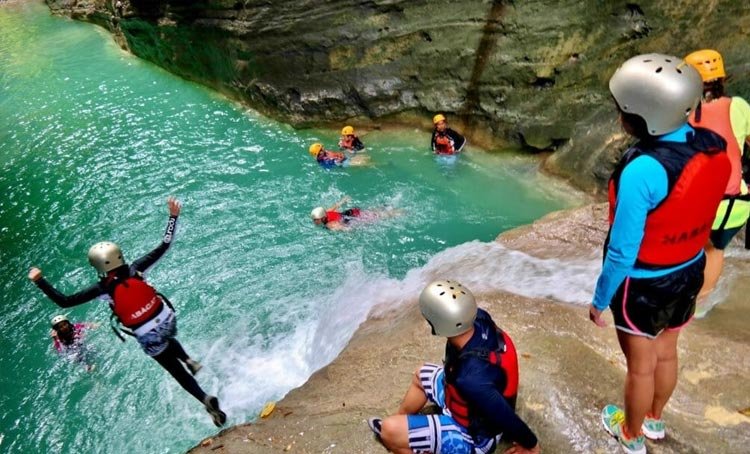 Price starts at ₱ 3500 / person