Posted on: 26 Oct 2021
|
|
Guide
What's up! It's been a long time since our last post here in our blog section and we decided to update you of the places in Cebu where you can visit once this pandemic is totally over.
As you may already know that tourism industry all over the world had to stop and people are banned from moving out of the country since the pandemic started, caused by the Coronavirus or the so called Covid-19, last March 16, 2020. This was the date when most of the tourists' sites in Cebu were closed and when the Covid-19 was declared a global pandemic.
Well, it's almost 2 years already and we must move on. Everyone should get vaccinated now because Cebu City and Cebu Provinces are now accepting local or domestic tourists if you are fully vaccinated, subject to terms and conditions, following IATF or the Inter-Agency Task Force health standards and protocols such as social distancing and wearing facemask.
So, here are some of the places that you can visit once this pandemic is over. Make this as your travel guide and share it to your friends. Let's just remember that wherever we go, let's all be a responsible "laagan" (the Cebuano term for traveler).
1. Oslob
What are the things that you can do in Oslob?
Oslob has been known, worldwide, for many years now because of its famous whale shark watching, where you will encounter a very friendly and gentle giants, the whale sharks. Oslob is located around 125km from the City center. Whale Shark watching is open from 6am to 12nn, Monday to Sunday. However, as of now (while in pandemic) they are closed every Wednesday for clean-up drive.
Another attraction that you can visit in Oslob is the Sumilon Island. A small island with very long white sandbar and a crystal-clear water which is just located 15 minutes away from the Oslob mainland.
One of the main tourist attractions in Oslob that you can visit in Oslob is the Tumalog falls. It is just few minutes away from the whale shark watching area and it is worth to visit this waterfall because of its stunning view.
The last place that you want to visit in Oslob is their historic Church, if you love to visit churches, then you might want to drop by here. Fronting the church is the Cuartel beach. Cuartel was built to house Spanish troops that were assigned in Oslob during the World War 3.
2. Moalboal
Since we finished traveling in Oslob, let us go to the west side of Cebu Island, the Moalboal. There are several activities that you can do in Moalboal.
Pescador Island hopping. A very well-known island in Cebu where you can do island hopping and swim in a crystal-clear water with lots of beautiful corals that you will surely love.
Sardine Run. When I say millions of sardines, I mean it. You will be able to swim with millions of sardines just few meters away from the shore.
Chasing turtles is another activity that you can do in Moalboal. There are lots of turtles which you can chase few meters from the coastline. Usually, they can be found near the sardine run area.
Relax under the heat of the sun in a white sand. Another thing that you can do in Moalboal is swimming and relax in a very white and fine sand. It is best and advisable to visit Moalboal beaches during weekdays because it gets crowded during weekends. People from other parts of Cebu will be coming there during weekends.
3. Badian
Another place to visit in Cebu is Badian. There are two main activities in Badian that you can do.
Swimming at the Kawasan falls. The best waterfall in Cebu can be found in Badian. It is considered as the most popular waterfall in the Philippines due to its form and very blue water.
Canyoneering or Canyoning. This is for those individuals who love adventure. This is the kind of activity where you traverse the canyon or the source of the Kawasan Falls. It takes 3-4 hours to do the canyoneering activity which will depend on the pace. The activity will end at the Kawasan falls which is very rewarding.
Badian has lots of beaches and resorts that you can also visit. Staying there a night or two would be a great idea too.
4. Mactan Island
Mactan is just a few kilometers away from the city center. It is very known for its white sand beaches and resorts. Lapu-Lapu City is the capital of Mactan Island which is considered as the Historic Resort City.  This is also where you can find the Mactan-Cebu International Airport or the MCIA.
Here are some of the things that you can do while in Mactan.
Swim and relax in the white sand beaches and resorts. Just like Moalboal and Oslob, Mactan island has a lots of white sand beaches too, however, the only difference is that the resorts here are more expensive due to its location. In addition, you can also expect a better service which comes with the price. The location of these resorts is very convenient too. They are just near the malls, airports, bus terminals, etc.
Mactan Island hopping. Did you know that Mactan is composed of several islands? Yes, you read it right. This is the best thing that you can do while you are in Mactan. The good thing about this is you don't need to travel in the South or North of Cebu to do island hopping.
Watersports. When you say watersports, you might want to think of Boracay. But yes, you can do that in Mactan island too. Some of the watersports that you can do is parasailing, jet ski, banana boat, helmet diving and many more.
5. Bantayan Island
The very first thing that you might want to consider when you are in Cebu is to visit Bantayan Island. It is in the north of Cebu which is more than 100 kilometers from the City, and you must travel via ferry for an hour and a half to reach the island.
How to Get to Bantayan Island from Cebu City?
If you are not driving, there are many ways to get to Bantayan Island.
Via Bus. Go to North Bus terminal which is just outside SM City Cebu. Take a bus that will go to or pass Hagnaya Port. Once you reach Hagnaya Port, you will be able to take a ferry going to the island.
Via Car Rental. If you want to travel decently and not share with the public, then renting a car in Cebu would be the best option. You can hire a car with driver that can pick up from any hotel or location in Cebu and he can drop you off in Hagnaya Port where you can take a ferry to the island.
Via Taxi. There are some black taxis plying the city which can also drop you off in Hagnaya port to take the ferry to Bantayan island. The difference between this and the car rental, is that these taxis are using meters as mandated by the government, which might cost more expensive than just renting a car.
Things that you can do in Bantayan Island
There are lots of things that you can do or places that you can visit in Bantayan island.
Omagieca Camp Sawi
Virgin Island
Paradise Beach (public beach)
German Ruins & Cliff Jumping
Bantayan Church
Bantayan Market (dried fish)
And of course, their white sand beaches, which is the highlight in the island. It is public so everyone can access the white sand beaches wherever you are staying in the island.
There you are folks! Those are the places that we can recommend that you first visit once this pandemic is over. There are other beautiful places in Cebu that you want to visit, and it will be listed on our next post. Make sure to follow our social media accounts so you will get updates from us. Hopefully this pandemic will be over soon, and everyone will be free to travel. Have a safe trip everyone.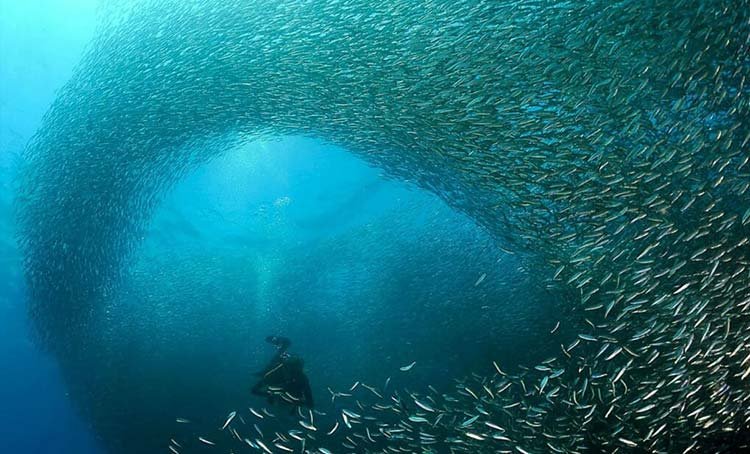 Price starts at ₱ 1250 / person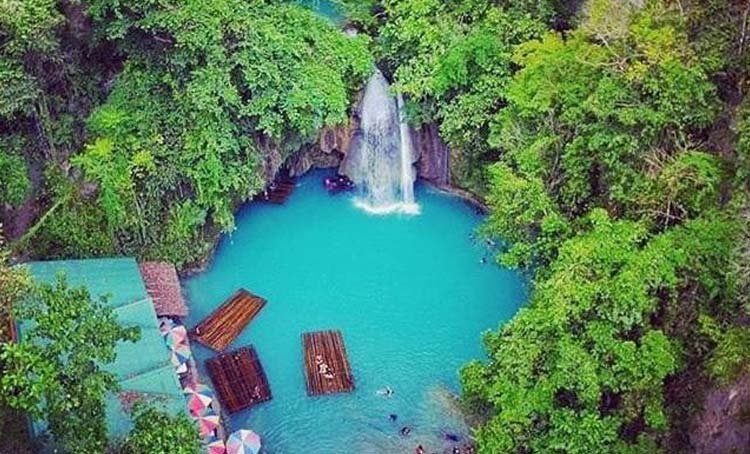 Price starts at ₱ 950 / person
Price starts at ₱ 1100 / person