For many tourists with limited time in Cebu, one of the most frequently asked questions is whether the whale shark watching in Oslob and Canyoneering in Badian can be done in one whole day. And yes, here in CebuTours, we offer you a special package of Whale Shark + Canyoneering Day Tour for as low as 2,990 pesos.
Now that you know that it is possible, the next thing that comes to mind is which activity should be done first. Without any doubt, whale shark watching is of priority. The tour may start as early as 4am and estimated time of arrival back to the city is at 8pm. This could mean half day of each activity.
The whale sharks in Oslob are generally fed at 6am so, visitors should come early. Remember, you are not the only one visiting the gentle giants because there will be other groups too. After about an hour of watching and swimming with the whale sharks, you may then proceed to a nearby waterfalls called Tumalog Falls.
Some tourists opt to go on an island hopping at Sumilon Island, about 20 minutes boat ride from the whale shark area. However, due to time constraints, many choose to skip it. Oslob is full of surprises so, you should really get back soon.
Expected time of departure from Oslob is at 9am and arrival in Badian at 10am. This is the best time to have your lunch prior to Canyoneering. Then, prepare your gears, hydrate yourself and get ready for a wonderful thrilling experience. You can start the activity proper at 12 noon. Duration is more or less 4 hours, depending on your pace. Your last leg may involve swimming at Kawasan Falls before finally going back to the city.
Canyoneering is the newest extreme outdoor adventure in Cebu. So, when visiting Cebu, make sure you would be able to try this one-of-a-kind experience. Canyoneering involves walking, climbing, jumping, rappelling and swimming. Prior to engaging in this activity, ensure that you are physically fit to do such actions. If you are not exercising regularly, be sure to give some time for exercise to prepare yourself for the activity.
We understand that time is valuable when traveling. So, we arranged this Whale shark and Canyoneering package for easier and faster transaction in achieving your dream vacation in Cebu.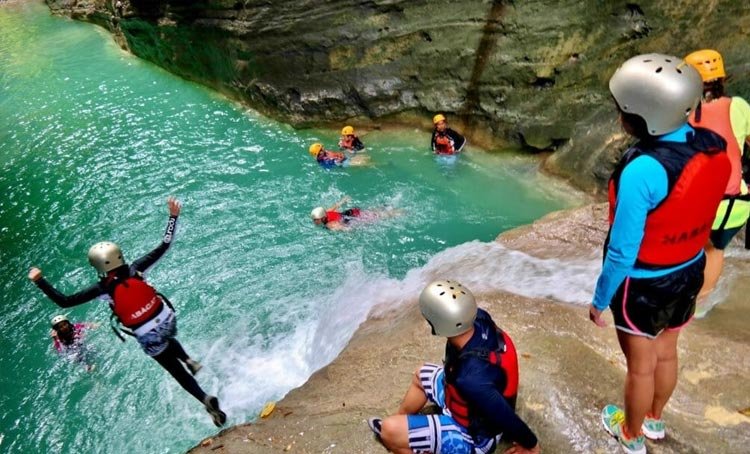 Price starts at ₱ 4400 / person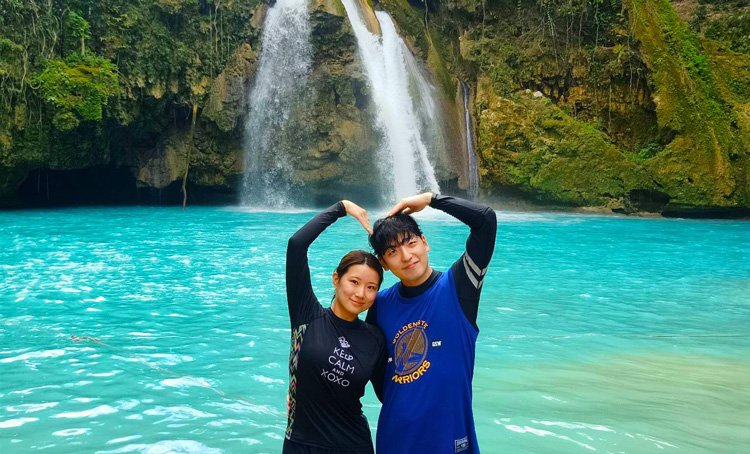 Price starts at ₱ 1300 / person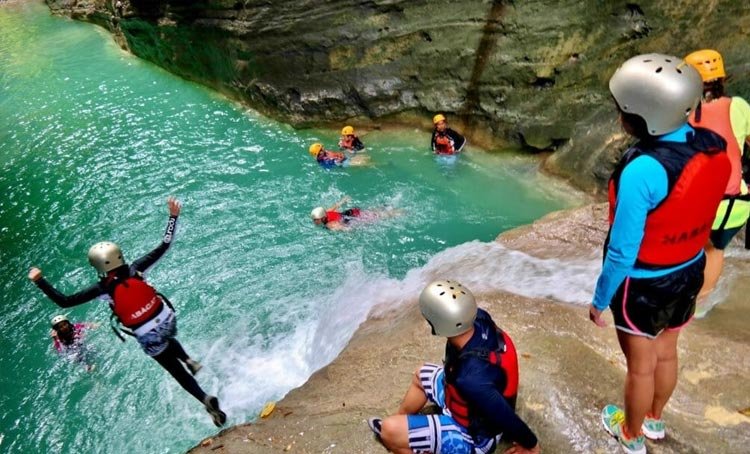 Price starts at ₱ 3500 / person