While many enjoy traveling in groups, there is also a number of individuals who prefer traveling alone. Solo travelers find beauty in every trip without having to depend on others. Every traveler should at least once in his lifetime travel solo.
Here are the top destinations in the Philippines for solo travelers:
1. Cebu
Whether you are up for swimming with whale sharks or climbing a high mountain, Cebu has a wide array of adventures for you. Cebu is easy to navigate and people always come with a helping hand when you ask for one. Does chasing waterfalls sound fun? How about Sardine Run, Turtle Point or Dolphin Watching? You can definitely do these activities in southern Cebu.
2. Davao
Hailed as the safest city in the Philippines, you can be assured that you are in a secured place while traveling. Breathe some fresh air and experience fun outdoor activities at Eden Nature Park or climb Mt. Apo, the highest peak in the country. A quick trip to Samal Island for a beach getaway will complete your trip. And, don't miss Davao's very own durian.
3. Batanes
Dubbed as "New Zealand of the Philippines", Batanes is filled with vast green fields and mountains. When in Batanes, visit Batan, Sabtang and Itbayat islands. You can join group tour packages at an affordable rate. What's more interesting is you can also rent a bike to tour around short distance attractions. The breathtaking view of the sea and mountain is priceless.
4. Bohol
The world-recognized Chocolate Hills can be viewed at Sagbayan Peak. Pass by the famous man-made forest during your tour and proceed to Loboc River for a river cruise. Don't forget to say to the cute tiny creatures, the tarsiers. For extreme activities such as zipline, spelunking, suislide, and root climbing, visit Danao Adventure Park. And, you can finally have your last stop at the majestic Panglao Island.
5. Boracay
Who says you can't enjoy Boracay without someone? Boracay is one of the most favorite go-to beaches of everyone when there is a need for beach therapy. The serenity and calmness of its atmosphere relieves the stress in you. Try helmet diving and greet our little friends underwater. Or, go parasailing and feel like flying with a picturesque view of the island.
Explore these places and discover more not only about the spot but, of your inner strength, too. For sure, you are now planning on your next trip!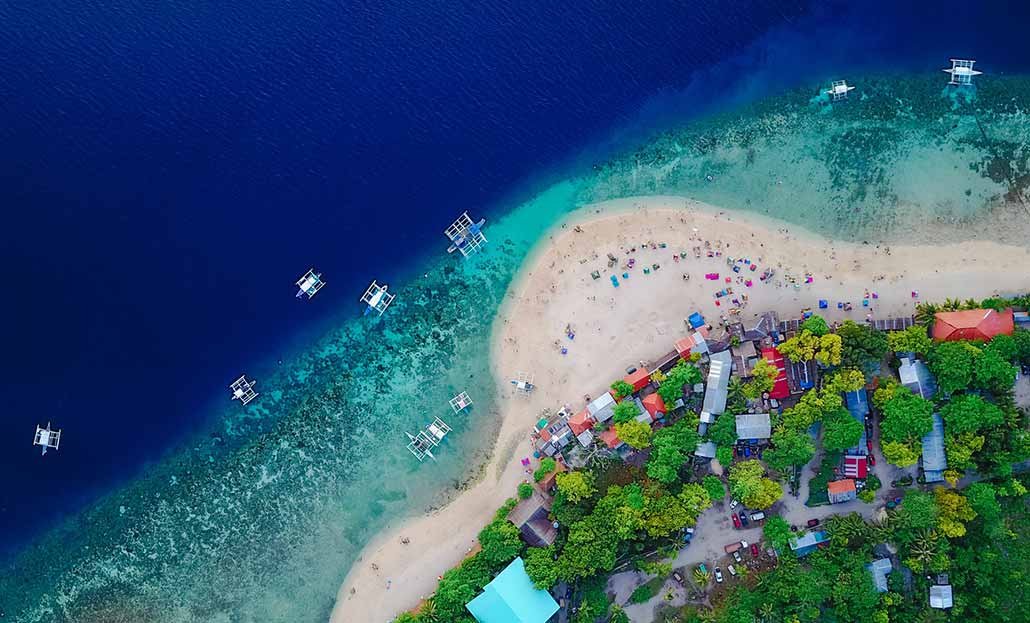 Price starts at ₱ 2900 / person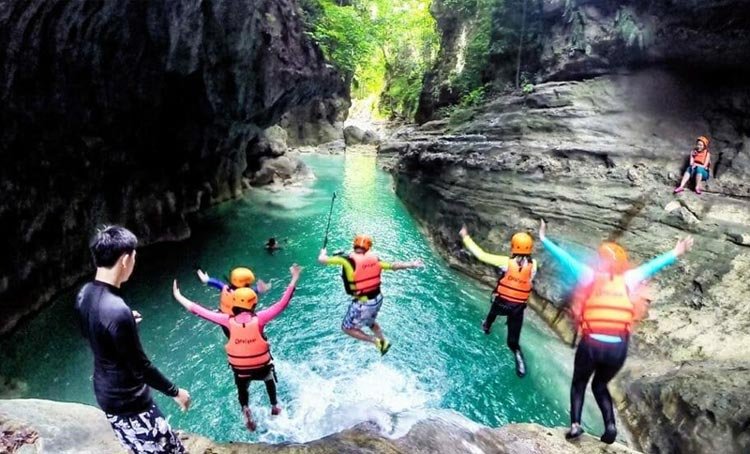 Price starts at ₱ 4200 / person
Price starts at ₱ 1800 / person