One of the most common flowers around the world is the rose. Do you want to give your lover a flower to commemorate your anniversary? Give her a red rose. Your little sister just graduated? There are bouquets of roses you can choose from. But a municipality in Cebu took roses onto the next level. Thousands of roses lit up in Cordova, Cebu as a main tourist attraction.
As 10,000 Roses Cafe opened last February 6, people have been swarming the place. It is the most in-demand cafe lately. Why? It is because of the 10,000 roses. Who wouldn't be enticed with the place as it offers an astounding view of the sun and the breathtaking water that surrounds the cafe, and most importantly the 10,000 LED-powered roses. The light of the roses is colored white which brighten up the whole place during the night.
The cafe opens from 10:30 AM and closes at 11 PM. It is best to visit the place during golden hour to witness the setting of the sun and the lighting of the roses. Just pay a little amount of environmental fee for 20 pesos and you can take all the pictures you want. Not to mention, the cafe offers a wide range of variety to suit your taste. They have coffee, tea, salad, burger, pasta and even pizza.
A few kilometers away from 10,000 Roses Cafe, a fresh attraction sprout up that caught the attention of the people. Liza's Little Garden is located at Cordova Home Village, a resort perfect for a summer getaway. The resort has a swimming pool, cottages, and rooms for those who wish to stay the night. It is a win-win situation for all. You can take a dip in the pool or spend your vacation in the resort and at the same time, visit the pristine garden. Just pay 100 pesos entrance fee for the adults and 50 pesos for the children, then you are given access to the resort with a free use of the pool until 11 PM.
The garden is the talk of social media recently. Just like 10,000 Roses Cafe, the place offers up 2,000 LED-powered roses. The light of the roses is colored red which illuminates the place at night. It gives the garden a whole new look. With the ambiance of the garden and the shade of the trees, the roses truly belong.
Both are picturesque and beautiful in their own way. If you have time, visit the place to spice up your summer.
You now have an option to add the 10,000 roses in Cordova to our Twin City Tour package. Contact us for more information.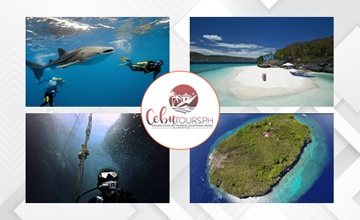 Price starts at ₱ 2850 / person
Price starts at ₱ 2800 / person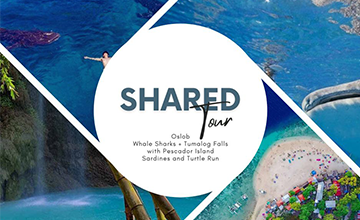 Price starts at ₱ 3400 / person