Situated in the southwest part of Cebu, Kawasan Falls is often visited not only by local tourists but, also by foreigners. Presently the falls is one of the sources of power and water supply in town including its neighboring areas. Kawasan Falls is composed of 3 levels. Of course, the 3rd level which is the highest, gives more thrill for adventurers out there.
You have the option to hire a private tour, you can contact us, or go there via bus. Foreseeably, it is always better to arrange for an exclusive trip. From the city, the trip would take about 2 hours to reach Badian town, where Kawasan Falls is located. Once you reach the starting point to the falls, get your legs ready for some hiking. Fret not, the walking just takes about 20 to 30 minutes. While walking, the sound of water flowing is clearly audible. You can really feel the pleasing touch of nature. Be ready to cross a small wooden bridge leading to a small children's spring. Kids can take a swim here and enjoy the clear water. After the wooden bridge, you will cross an old stoned bridge.
Moving on, you can see small native huts available for rent for overnight use. During summer, it is almost always fully-booked so, if you plan to stay longer, reserve ahead or better yet, coordinate with a travel agency in Cebu. When you reach the first falls, you can stay there. Groups with children are advised to stay here to lessen the hiking minutes. Admittedly, even adults would want to settle for the first falls because of the extra minutes needed to reach the next two falls.
On the other hand, young adults are satisfied to reach the second falls. For those who want adventure and challenge, you can climb up to the third falls. This is not advisable for tourists who are bringing children and elders with them. Although the three falls vary, they just flow the same clear water.
Once you have chosen where to stay, rent a cottage. You may even start swimming immediately. To complete your trip, rent a wooden raft to get close to the falls. A waterproof camera is useful here. Remember, prices may rise up depending on the season. So, negotiate well. Again, you may have your travel agency arrange this for you to lessen the hassle.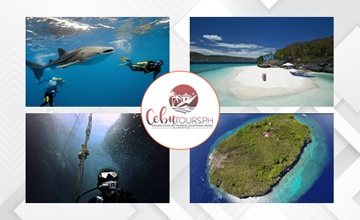 Price starts at ₱ 2850 / person
Price starts at ₱ 2800 / person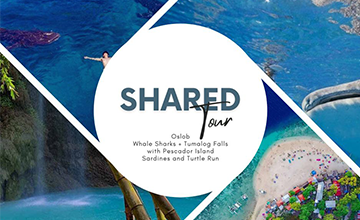 Price starts at ₱ 3400 / person