Kawasan Falls is one of the loveliest waterfalls not only in Cebu but, of the whole country. It is situated in a quiet yet alluring town of Matutinao, Badian, Southwest Cebu. Kawasan Falls is a two to three hour travel from Cebu City.
How to Get to Kawasan Falls
If you are familiar with Cebu City, head on to the Cebu South Bus Terminal (CSBT) and ride a bus going to Badian. You literally won't get lost because there are sign boards that you can follow. To be sure, you can ask around the terminal and they would definitely lead you to the que. You can either choose to ride Ceres or Rough Riders Bus. For Librando Bus, you can locate it in its own terminal right across CSBT. Buses depart the terminal at an interval of 30 minutes.
You may opt to sit near the window or aisle. While on the road, take advantage of enjoying the mountain and seaside scenes. When passing Carcar City, try its special delicacy, chicharon. Or grab some otap at Barili Shamrock, a pit stop.
Arrival at Badian
Alight at Matutinao Badian Church. Just remember, when you already passed by Badian Public Market, you are about 15 minutes near the church. Upon arriving, you will be greeted by your guide, if you hired one. Otherwise, some people will offer you their services going to the falls and helping you carry your things.
Tip: You may not get their services since the trail is very easy. You won't get lost.
Trekking
Simply follow the trail while listening to the gushing sound of the water and the chirping of the birds. Fret not, this hike lasts for only 15-20 minutes. A 10Php fee will be collected at the entrance. This is for the maintenance of the area mandated by the local government.
The falls
Kawasan Falls is a three level falls, with which the first two are visitor-friendly swimming areas. The third falls is for the adventurous types. You can settle at the first falls or climb up a few more minutes to the second. Both possess the natural pristine beauty of a renowned falls. Settle your things at the cottage. Rent a raft and life jacket and get closer to the falls.
Tour Package
Should you want to hire a private vehicle for your tour, we offer Kawasan Falls and Mantayupan Falls Car Rental Package . This package also features a trip to Mantayupan Falls in Barili.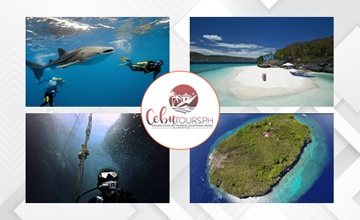 Price starts at ₱ 2850 / person
Price starts at ₱ 2800 / person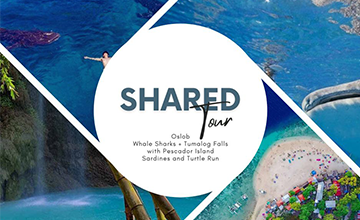 Price starts at ₱ 3400 / person