Bohol is one of the many gorgeous islands in the Philippines, waiting to be visited by every traveler out there. Over the years, Bohol has gained popularity because of the oh-so deliciously looking Chocolate Hills. Up to this writing, no one knows how these hills were actually formed. Bohol boasts its culture and tourism throughout the place.
Here are the top things to do when in Bohol:
Visit Baclayon Church and St. Peter's Ruins Church. Of course, historical churches should not be missed by a tourist. The Spanish reign in the country has influenced the architectural design of the churches. Don't forget to pray for a safe vacation.
Dine in at the Floating Restaurant. Loboc Floating Restaurant is one of the highlights of your Bohol tour. You will be taken to a river cruise at Loboc while having your meal. During the cruise, local performers sing or dance local acts to entertain the guests.
Ride Cable Car and Zipline. Travel to EcoTourism Adventure Park and get ready for the rides. If you aren't afraid of heights, try both for an ultimate Bohol escapade.
Take a selfie with our cute little friend, the tarsier. Yes, Bohol is home to numerous tarsiers and is said to be one of the trademarks of Bohol. Tarsiers are well taken care of by the local government. So, when taking photos, make sure to keep your flash off as they are very sensitive to it.
Count the trees in the man-made forest. Could you really count it? Guess not. The two kilometer narrow road between Loboc and Bilar stretches along with countless man-made mahogany trees. It is really soothing to the eyes.
Be amazed with the Chocolate Hills. Fall in love with the dazzling natural formation of the Chocolate Hills. It has been observed that during summer it usually turns brown and green during the rest of the year. Isn't it majestic?
Splurge at Panglao Island. When on a vacation, who would miss the beach? In Panglao, rest assured you will be pampered with stress-free amenities and view. The site of the beach takes your breath away.
Are you excited to visit Bohol? Avail the Bohol Tour Package and get an easy moving trip.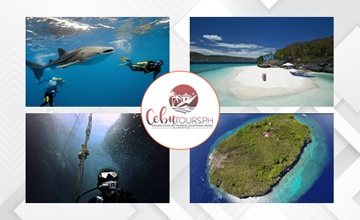 Price starts at ₱ 2850 / person
Price starts at ₱ 2800 / person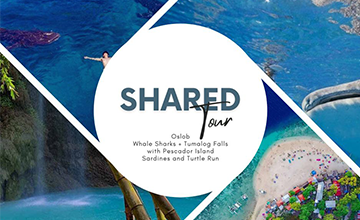 Price starts at ₱ 3400 / person