Summer in the Philippines is fast approaching, the heat of the sun, the splashing of the sea waves, are calling you. Thinking of going to Cebu this summer, here are some of the Cebu beaches that you might want to consider spending your vacation.
Wherever you came from, it might be from other provinces in the Philippines or other parts of the world, Cebu is a must visit island this coming summer 2023. It is very easy to go to Cebu. It has an international airport so coming to the island via air won't be a problem. You can book tickets directly from the airline's website and make sure to choose CEB, the airport code for Mactan-Cebu International Airport, as your destination.
Cebu is in the heart of the Philippines, so it doesn't matter where you are coming from, could be from Luzon, the northern part, or from Mindanao, the southern part of the country. Cebu will be the best destinations for beach goers.
So here are the best Cebu beaches that you should visit right away after you land at the airport.
Sta Fe Bantayan Beaches – This is located at the very north part of Cebu which takes 4 to 5 hours from the airport, but who cares, beaches in Bantayan are all worth it.
Sumilon Island Sandbar – Another beach that you should be visiting when in Cebu, this sandbar is in Oslob, and you can combine a package with the whale sharks if you go there, so your time will be maximized
Malapascua Beaches – A small island with lots of white sand beaches, Malapascua is in the northern tip of Cebu Island. It will take 4 to 5 hours going to the island but just like in Bantayan, your travel won't go to waste, it's all worth it.
Basdaku, Moalboal Beaches – Moalboal has been a famous go-to for local beach goers. The place will be packed with lots of people, locals or foreign every weekend. So, the best time to visit the place is during weekdays. This is in the southwest part of Cebu and will take 3 hours to travel from the city.
Lambug Badian Beach – Located in Badian, which is half an hour from Moalboal. One of the underrated beaches in Cebu. There will be not so many people come to the place because it is very far from the highway and public transportation to the beach is hard to find, but yes, you can rent a car from us.
Tingko Alcoy – Another beach located at the southeast part of Cebu is this. It will take 2 to 3 hours to travel from the city going to Alcoy. But we recommend, since you are going to the South, include the whale sharks in your itinerary. You will then have a very memorable day.
Caohagan Beach in Mactan – If you want to go to a beach but hate to travel far, the beach in Caohagan island is one option. This is just in Mactan, but you must rent a boat when going there. Or you can book our Mactan island hopping package which includes this Caohagan island. We have a package going to this island which includes hotel transfers and barbeque lunch with drinks.
Camotes Island – another island in Cebu that offers nice beaches is Camotes, going there will take time as you will be travelling via ferry for at least 2 hours. There are two options when you want to go to Camotes. We recommend taking a ferry from Cebu Port (Pier 1) to Camotes. The other way of getting to the island, which is advisable if you are bringing your car with you, is through Danao port which is an hour from the city.
Hidden Beach Resort – This beach is in Aloguinsan, west part of Cebu City. Getting there is easy, there are buses going there and vehicle for hire that you can rent. It will take 2-3 hours of travel from the city.
Nalusuan Island in Mactan – Another option if you really don't want to travel that far, Nalusuan island is a very nice place to visit. It has white sand beaches and is just part of Mactan. You can rent a boat from us or get our Mactan island hopping tour which includes this island.
So those are the best beaches in Cebu that you can visit this summer. Don't forget to share this list to your friends and invite them to visit these places.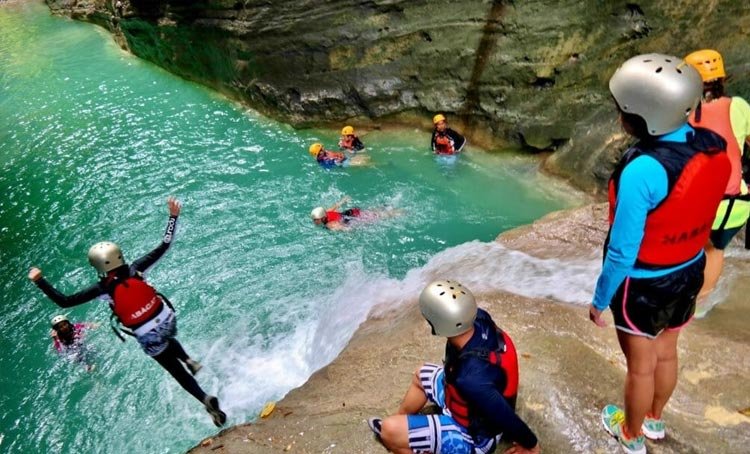 Price starts at ₱ 3300 / person
Price starts at ₱ 3400 / person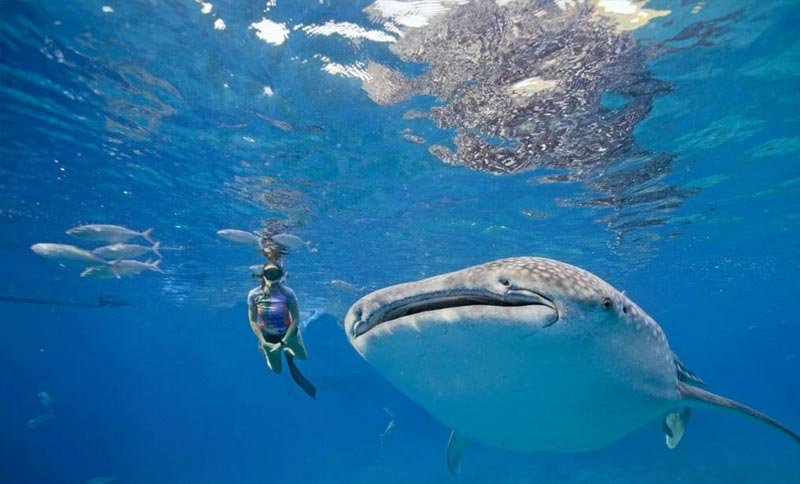 Price starts at ₱ 2200 / person